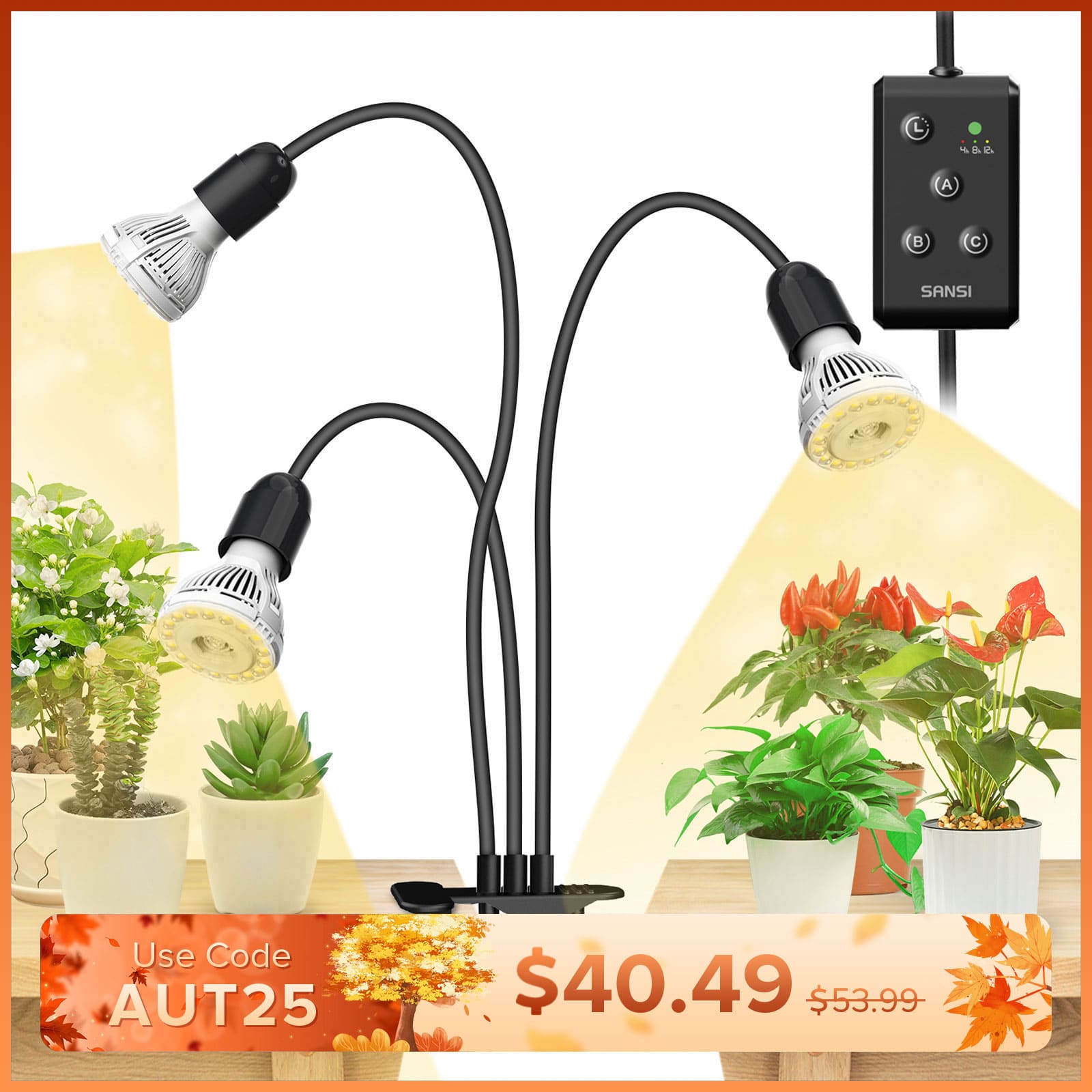 60W LED Infrared Sensor Garage Light (Folding Wings) (US ONLY)
60W LED Garage Light (Folding Wings, Infrared Sensor) (400 Watt Equivalent) with patented Chip on Ceramic (COC) technology and hollow design, through higher effective heat dissipation, improves luminous efficacy and lifespan. Super Bright (6000 lm) for garage, warehouse, barn, basement, etc. 5000K daylight.
🔥 Buy one Get one 50% OFF
Code:
AUT50
copy
Features


1. Upgraded infrared activated function: The light is equipped with an infrared sensor that quickly responds to temperature from people and animals. When not sensing a person, LED garage lights keep low light state-10% brightness. When sensing a person, LED garage lights keep all on state-100% brightness. (Notice: Please use it in an environment below 30 degrees. Temperatures over 30 degrees may affect the sensitivity of the sensor.)
2. Super bright and comfortable lighting: SANSI 60W garage light has 4 adjustable ceramic LED light panels. It includes 108 Pcs high-quality LED bulbs to produce 6000 lumens of brightness, which will make your garage or basement looks brighter. In addition, it provides a 5000K daylight source and CRI> 80Ra color rendering index, which helps you get a more comfortable and clearer vision, and reduce visual fatigue.
3. Adjustable design and wide application: The 4 adjustable panels of the ceiling light can be folded from 0° to 90°, the lighting can cover an area of 360°, so you can install the light wherever your need. The deformable light is perfect for garages, shops, warehouses, basements, workshops, and other areas that need large areas of lighting.
4. Patented COC technology: Chip on Ceramic, SANSI's patented technology replaces the traditional Mcpcb aluminum substrate with a non-conductive ceramic heat sink, and directly solder the LED chip on the ceramic heat sink, effectively reducing the system thermal resistance between the LED PN junction and the surface of the heat sink, resulting in faster heat conduction and higher product reliability, makes the SANSI bulb has higher light efficiency.
5. 5-year warranty: We're a flexible manufacturer, we make this light using the better surface treatment and better quality. 60-month warranty means we've got you covered for replacement or refund should there be any quality issues.! If you have any questions, please contact us via email, we will respond in 24 hours.

Specification

Item Model Number: C21FS-AE26-60W-IR
Wattage: 60W
Voltage: AC 100-240V 50/60Hz
Replacement Wattage: 400W Incandescent Bulb
Beam Angle: 180°
Control Method: PIR Sensor
Ra: 80
CCT: 5000K
Lumens: 6000 lm
Product Size: L 409mm*W 409*H 110mm
Base: E26
IP Rate: IP20
Weight: 2.25 lb

Package Included

1* SANSI LED Light
1* User Manual
How long will it take for my order to arrive?
It takes 2 working days by Express shipping after you place an order and we complete shipment. For Standard shipping, most orders will arrive 3-5 working days after shipment is completed.
We are not liable to any shipping delays, nor loss of any kind caused by unforeseen and uncontrollable circumstances, such as unreachable recipients, invalid addresses, weather conditions that affect delivery, customs clearance delays and so on. In these situations, SANSI will try our best to notify customers of the delay, and if possible, make new delivery/collection arrangements with an estimated delivery date.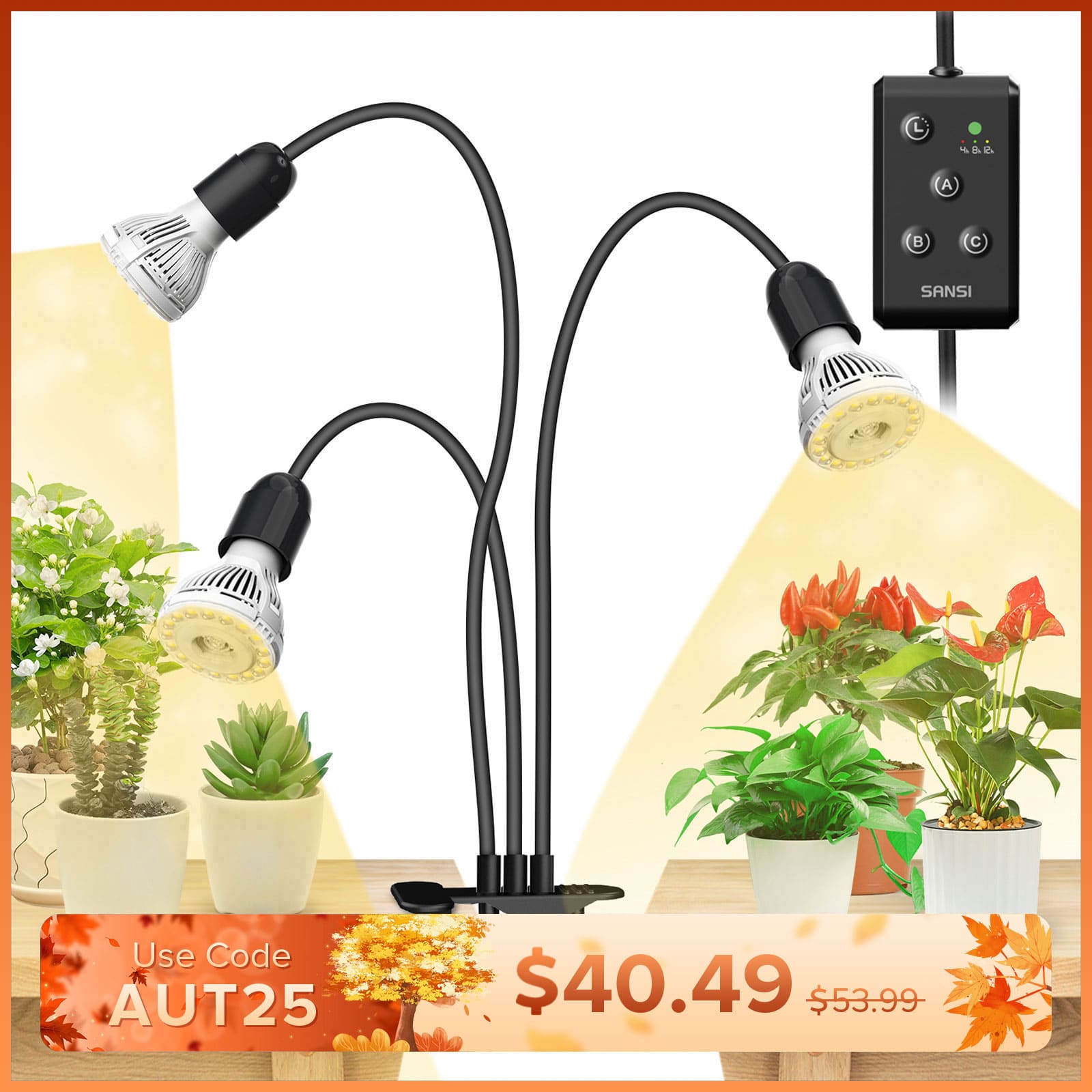 This product is rated 5.0 of 5.0 stars.
It has received 12 reviews.
Not the cheapest but a quality product
I bought 7 of these lights to replace a bunch of old fluorescent fixtures in a large 3 bay garage. Before deciding on the Sansi lights, I researched dozens of similar deformable lights from other manufactures. Many of these other deformable lights were very cheap, and after reading a ton of reviews, most of them ultimately seemed pretty sketchy. In some of those reviews for these other lights, I found comparisons to Sansi lights. I decided to give Sansi a look. The Sansi lights were more expensive than most of the others I looked at, but after doing some research on the company and reading reviews I was satisfied that they appeared to make a quality product. I pulled the trigger on just 3 Sansi lights to start off with. I was happy with how the first 3 worked so purchased 4 more of them to finish the job.
Installation is a no-brainer. The build quality is very good and they are as bright as I hoped. Overall, I am very satisfied with the Sansi lights. The only quibble I have with them is that the light panels only rotate vertically with the panels always facing down, more or less. I wish the panels could be rotated clockwise to allow for finer lighting control. But I knew of this limitation before I purchased them, so won't ding them for it.
Bright
Great light that makes it seem like daytime
Bright!
I had been using two bare 200 watt incandescent bulbs in the ceiling of my 2-car garage. Two of these Sansi LED lights provide much more light, and the 5,000k color temperature is just right. Not yellowish like the incandescent bulbs and not bluish like LED lights with higher color temperatures. And being LED they cost less to run than the incandescent bulbs
Awesome light fixture
Just installed 4 in my wife's studio and they brighten the whole room to near daylight conditions. Now installing 4 more in my shop. All received with no damage and all working so far
Wow! This puts out a lot of light.
I've never had so much light in my garage and I only installed one so far.