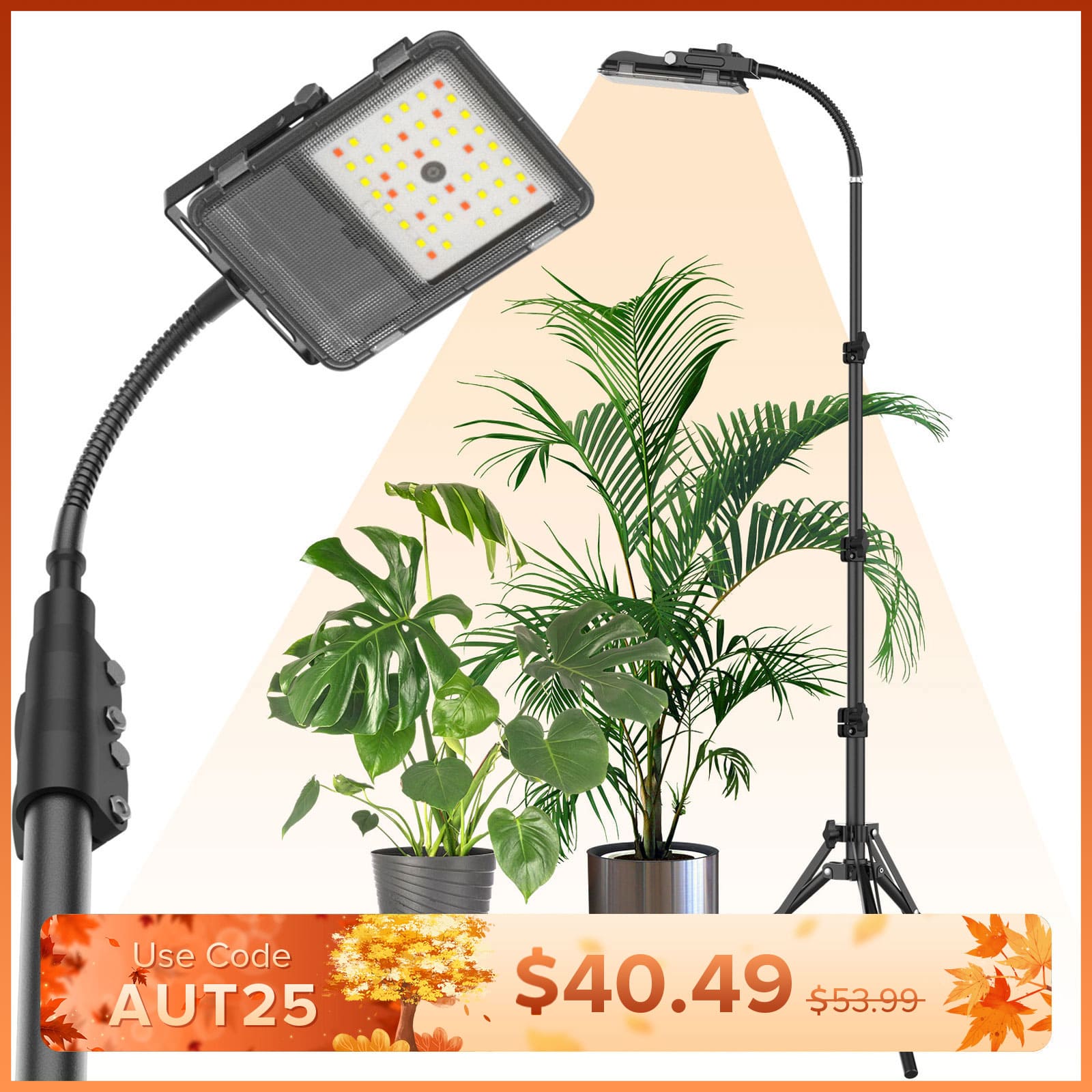 30W LED Grow Light With Tripod Stand(US ONLY)
SANSI Grow Light with Stand, Full Spectrum 250W Equiv. LED Floor Plant Light for Indoor Plants, Grow Lamp with On/Off Switch, Optical Lens for High PPFD Growing, Adjustable Tripod Stand 19-55 inches.
🔥 25% OFF
Code:
BLACK25
copy
Features:

FULL SPECTRUM + 660NM SUPPLEMENTARY LIGHT: Customized red and white full spectrum, realize a more ideal full life cycle full spectrum supplementary light program, covering the entire visible spectrum of 400nm-780nm; And Red light helps to flower and fruit and prolong flowering, Increase production.

HIGH PPFD & WIDER LIGHTS: The grow light panel size is: 43x42in, and the beam angle is 120 degrees, which provides a wider coverage area, ensuring that your plants receive sufficient light from all angles. The PPFD is 104μmol/s/㎡, which gives plants more supplementary light, allowing them to radiate vitality and thrive.

ADJUSTABLE HEIGHT FLOOR GROW LIGHT: Sansi's grow light is able to adapt to most indoor plants, with a height adjustment range from 21 to 55 inches, whether it's a potted plant or a tall plant, you can easily position the light according to your plant's needs.

360° GOOSENECK & EASY TO USE: SANSI plant light is equipped with a flexible Gooseneck, which allows you flexibly adjust the light to make every plant covered by 360° surrounding light. With an installation manual to help you install and use it.

GUARANTEES: SANSI's patented ceramic technology not only improves light efficiency, but also extends the life of the bulb to 25,000 hours. We offer a Two-year warranty, and please feel free to contact us if you have any questions.
How long will it take for my order to arrive?
It takes 2 working days by Express shipping after you place an order and we complete shipment. For Standard shipping, most orders will arrive 3-5 working days after shipment is completed.
We are not liable to any shipping delays, nor loss of any kind caused by unforeseen and uncontrollable circumstances, such as unreachable recipients, invalid addresses, weather conditions that affect delivery, customs clearance delays and so on. In these situations, SANSI will try our best to notify customers of the delay, and if possible, make new delivery/collection arrangements with an estimated delivery date.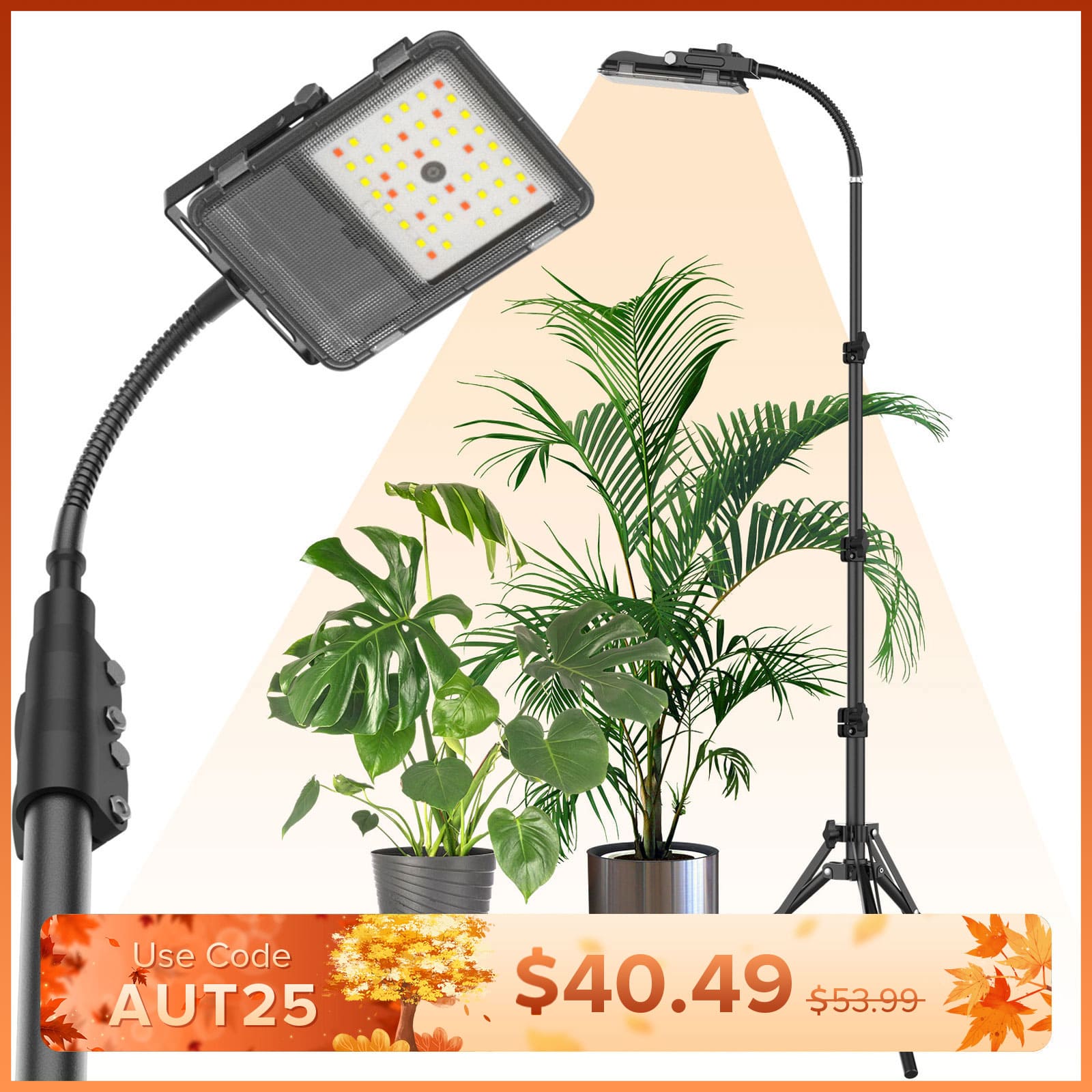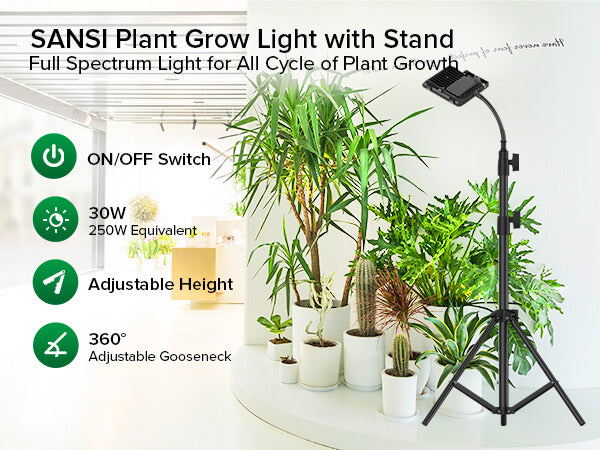 Suitable for Various Angle Needs