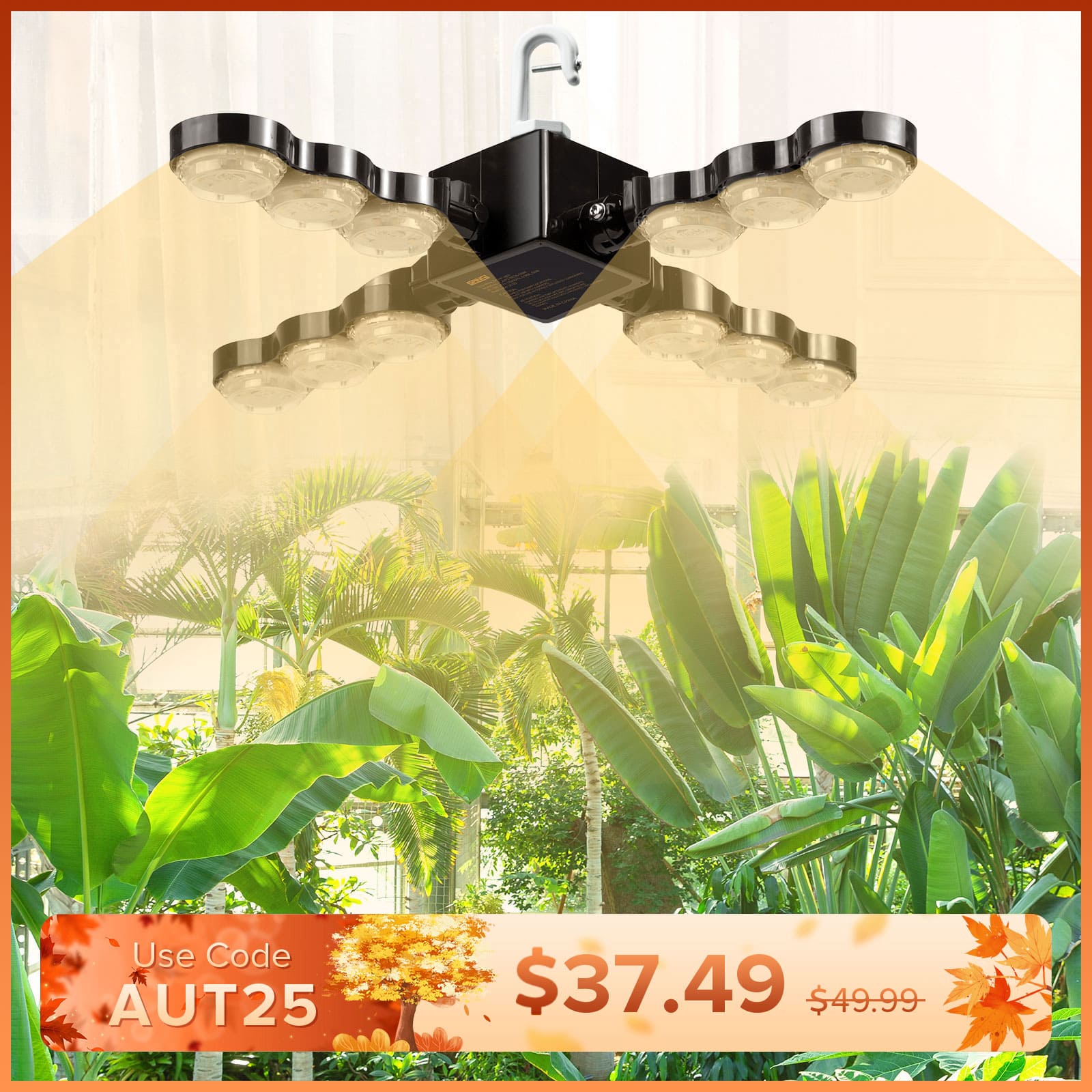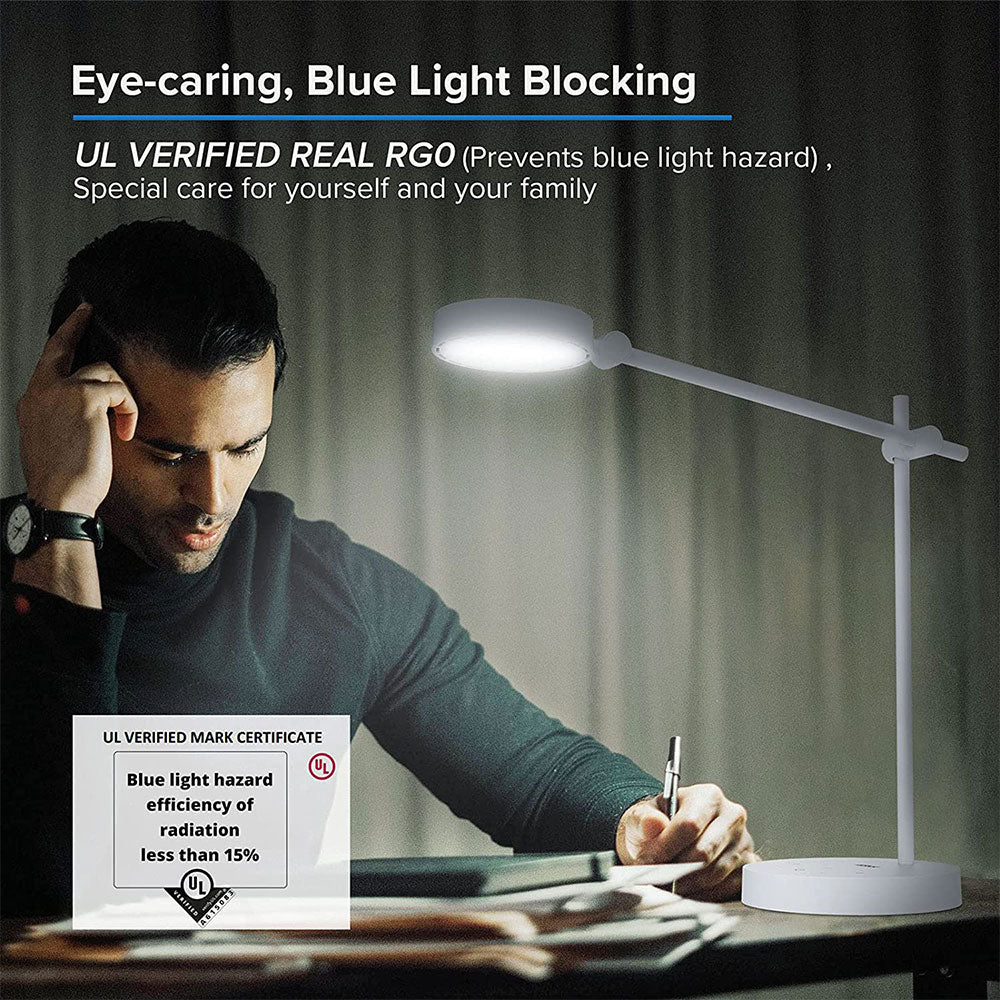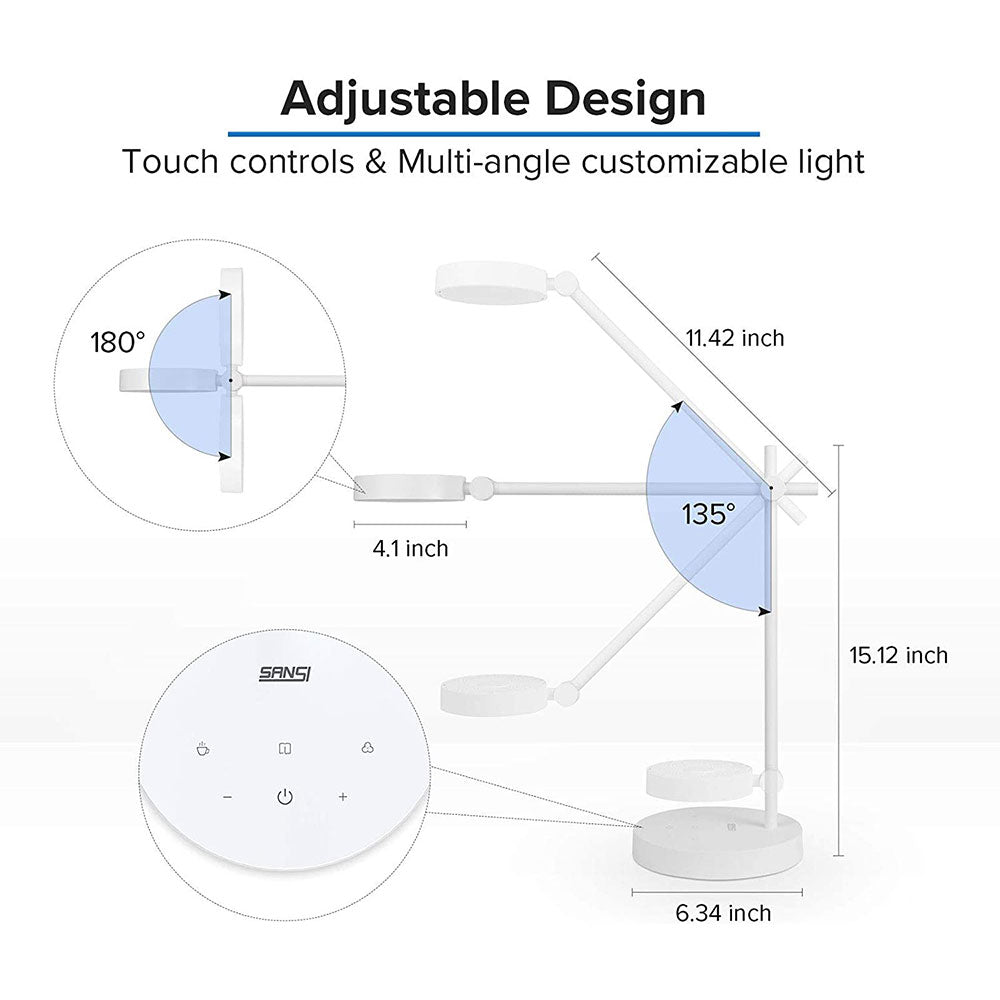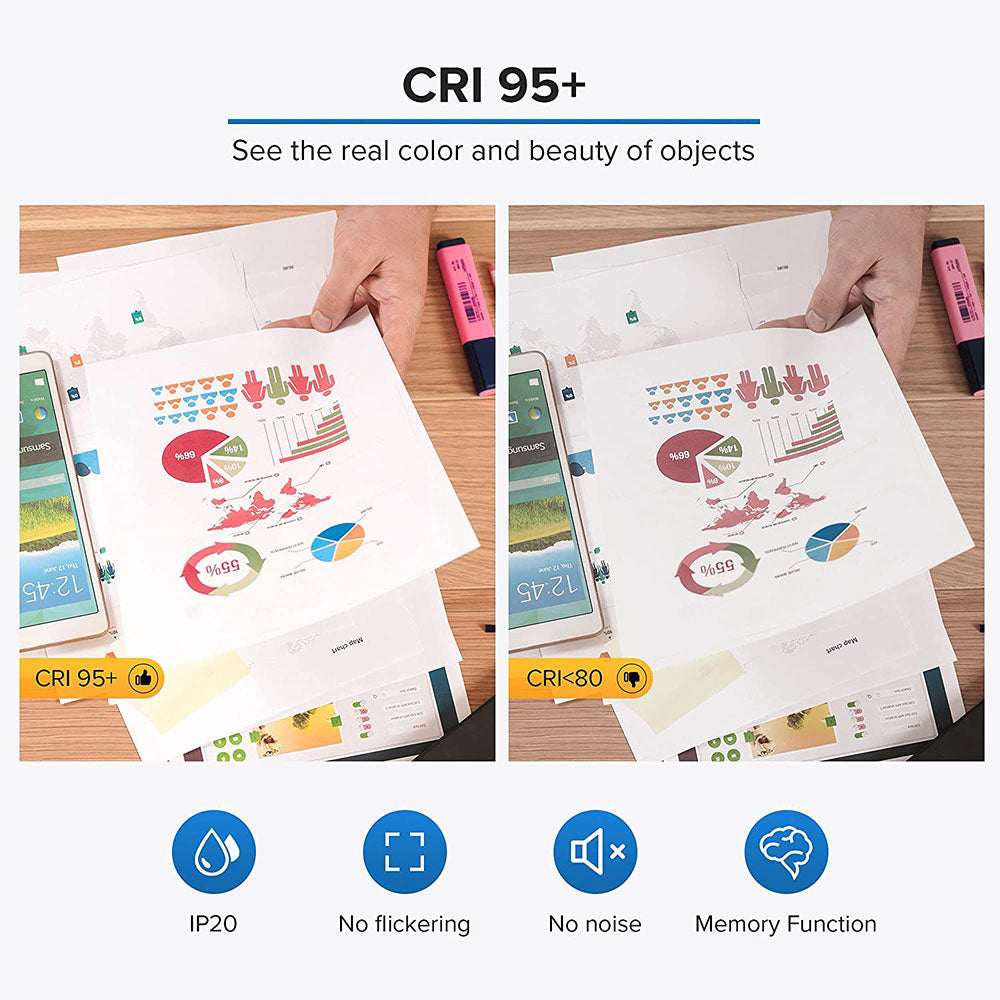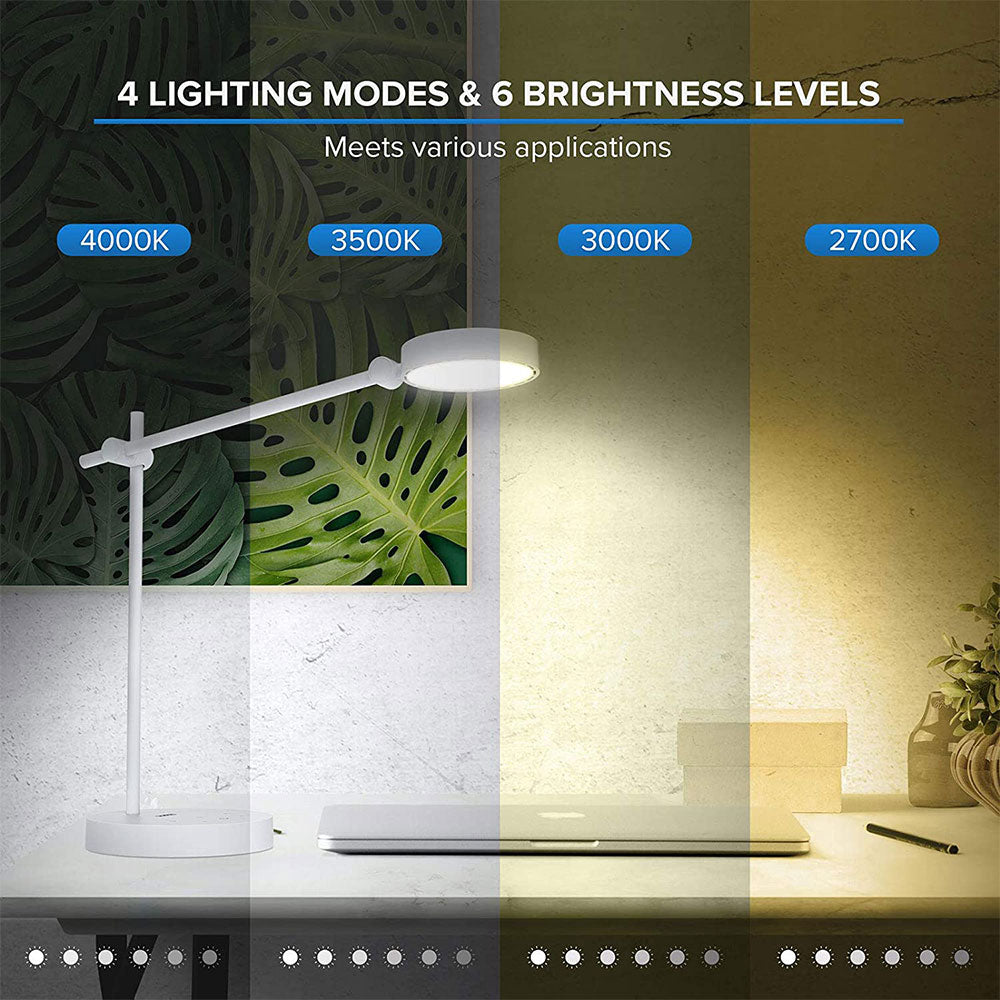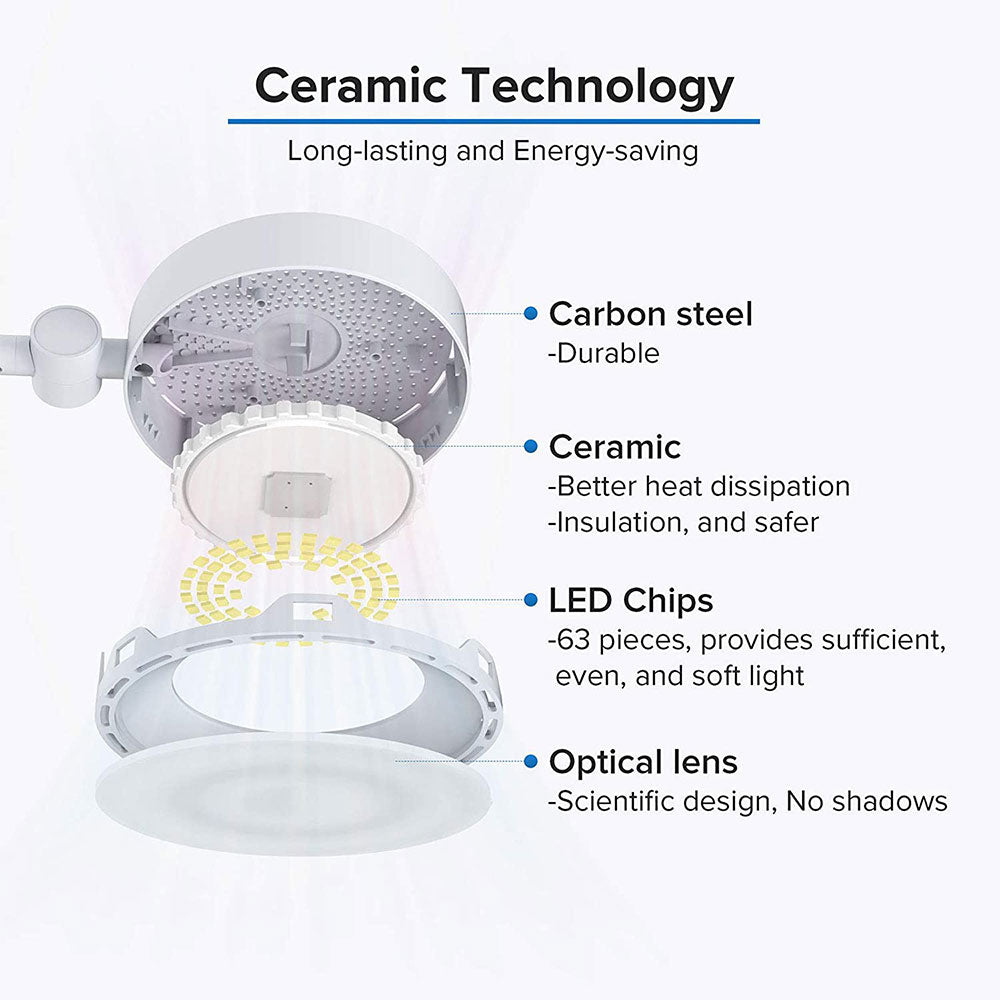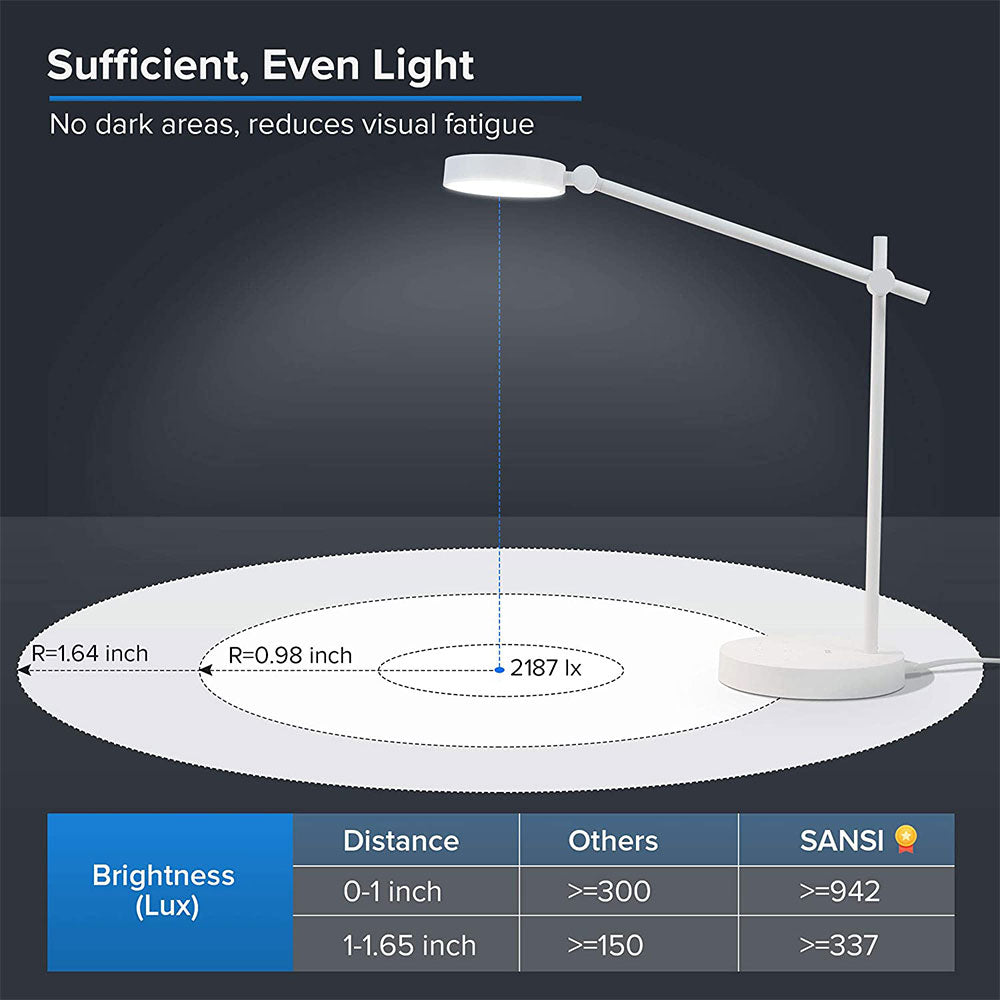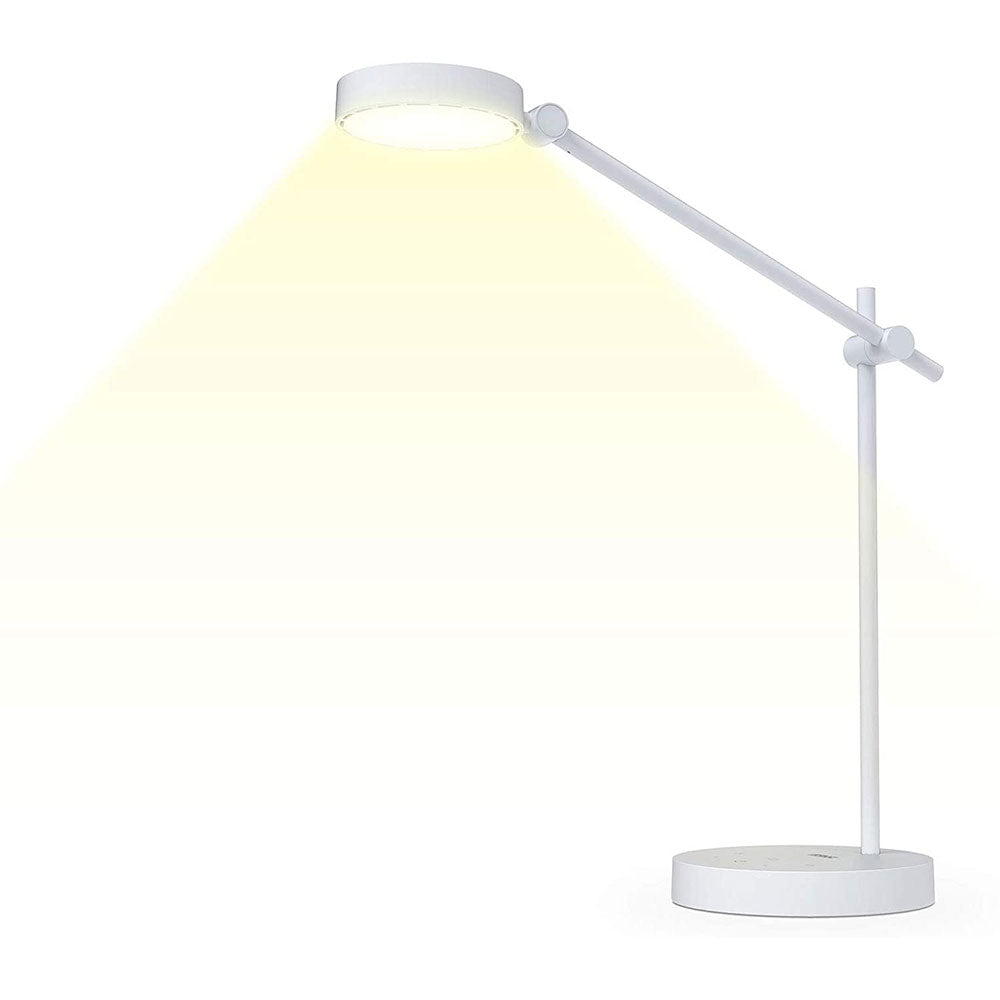 10W LED Desk Lamp (US ONLY)
10W LED Desk Lamp, UL verified RG0 no blue light hazard, flicker-free, CRI 95+. Eye-caring 950 lumens 6 brightness levels 4 color temperatures dimmable office lamp, touch control.
🔥 50% OFF
Code:
FLASH50
copy
1. Blue light blocking: Mimics natural sunlight and reduces blue light to RG0 level (UL verified), preventing blue light hazards. Gentle on your eyes with comfortable and close-to-natural light, reduces visual fatigue.



2. Bright & even light: Built with 63 LED chips, the effective light length is 3.67 inches, provides sufficient, uniform, and soft light. No visible beads or light spots, effectively reduce eyestrain; Illuminates wider spaces, ideal for reading, working, or studying. The memory function can automatically remember the setting of your last usage. No flickering. No noise. 5-year warranty means you are covered with replacement or refund should any quality-related issues happen.


3. High CRI rating: CRI rating is 95+, close to the natural sunlight, can help you appreciate the real color of an object, meets demanding color recognition requirements.

4. Patented COC technology: Chip on Ceramic, SANSI's patented technology replaces the traditional Mcpcb aluminum substrate with a non-conductive ceramic heat sink, and directly solder the LED chip on the ceramic heat sink, effectively reducing the system thermal resistance between the LED PN junction and the surface of the heat sink, resulting in faster heat conduction and higher product reliability, makes the SANSI bulb has higher light efficiency.


5. 4 lighting modes & 6 brightness levels with adjustable design: 4 color temperature modes for various applications, like bedroom light (2700K), leisure light(3000K), study light (3500K), and detailed working light (4000K). Each lighting mode has 6 brightness dimming levels. The LED desk light head can rotate upwards and downwards 180 degrees, the arm can rotate max 135 degrees, also comes with a sensitive touch control panel.

Specification

Item Model Number: C22RL-TD08-10W
Wattage: 10W
Voltage: AC 120V 60Hz only ship to US
Beam Angle: 100°
Lumens: 950 lm
CCT: 2700K-4000K
CRI: 95
Product Size: L290*W161*H384mm
Weight: 3.5 lb

Package Included

1* SANSI LED Desk Light
1* User Manual
How long will it take for my order to arrive?
It takes 2 working days by Express shipping after you place an order and we complete shipment. For Standard shipping, most orders will arrive 3-5 working days after shipment is completed.
We are not liable to any shipping delays, nor loss of any kind caused by unforeseen and uncontrollable circumstances, such as unreachable recipients, invalid addresses, weather conditions that affect delivery, customs clearance delays and so on. In these situations, SANSI will try our best to notify customers of the delay, and if possible, make new delivery/collection arrangements with an estimated delivery date.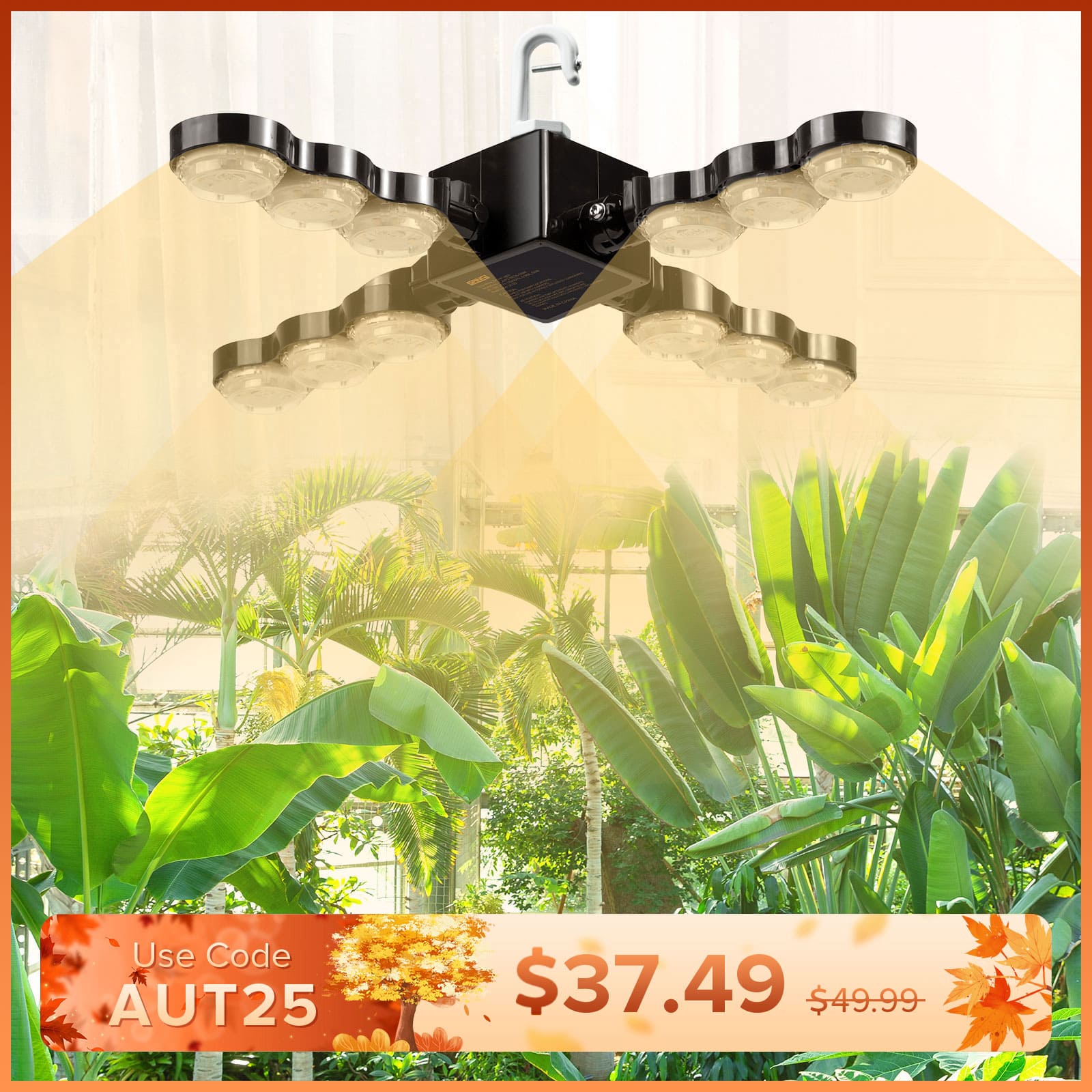 More Advantages of Desk Lamp
Provides sufficient and even light, reduce visual fatigue
Built with 63 LED chips, the effective light length is 3.67 inches, Illuminates wider spaces, ideal for reading, working, or studying. Reduce the electricity bill. CRI rating is 95+,mimics natural sunlight and reduces blue light, preventing blue light hazards. Reduce visual fatigue.
4 colors temperature available, like bedroom light (2700K), leisure light(3000K), study light (3500K), and detailed working light (4000K). Each lighting mode has 6 brightness dimming levels.The Memory function can automatically remember the setting of your last usage