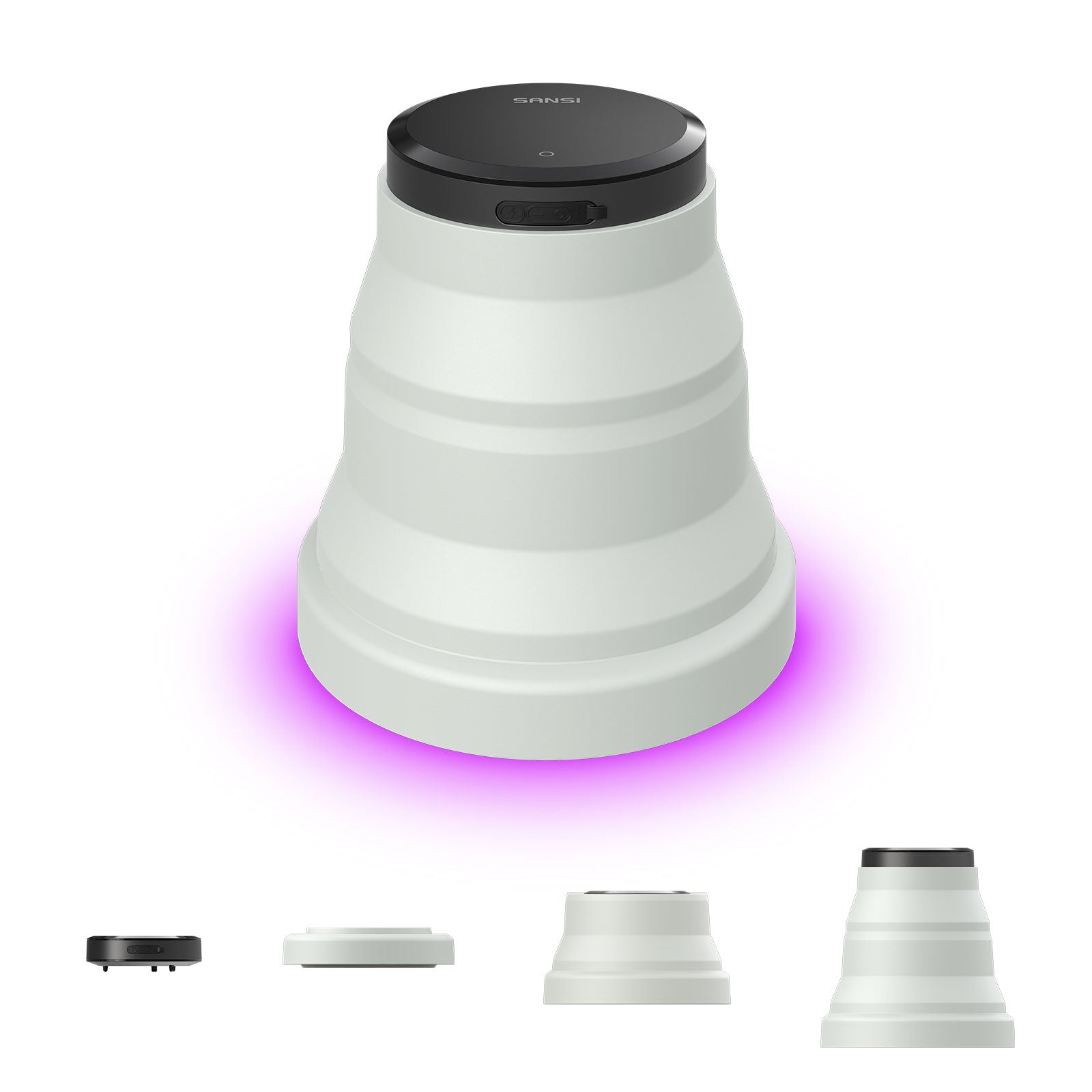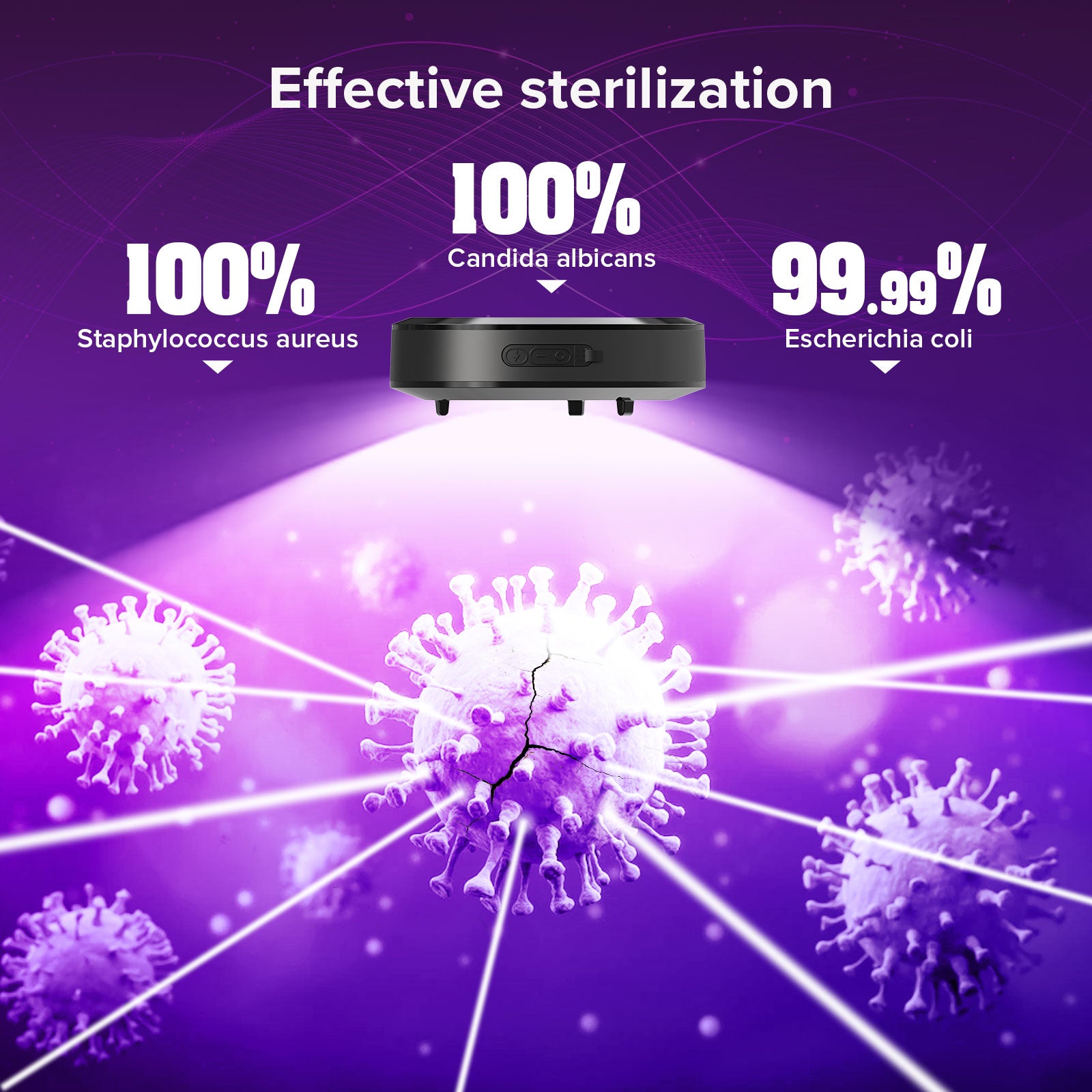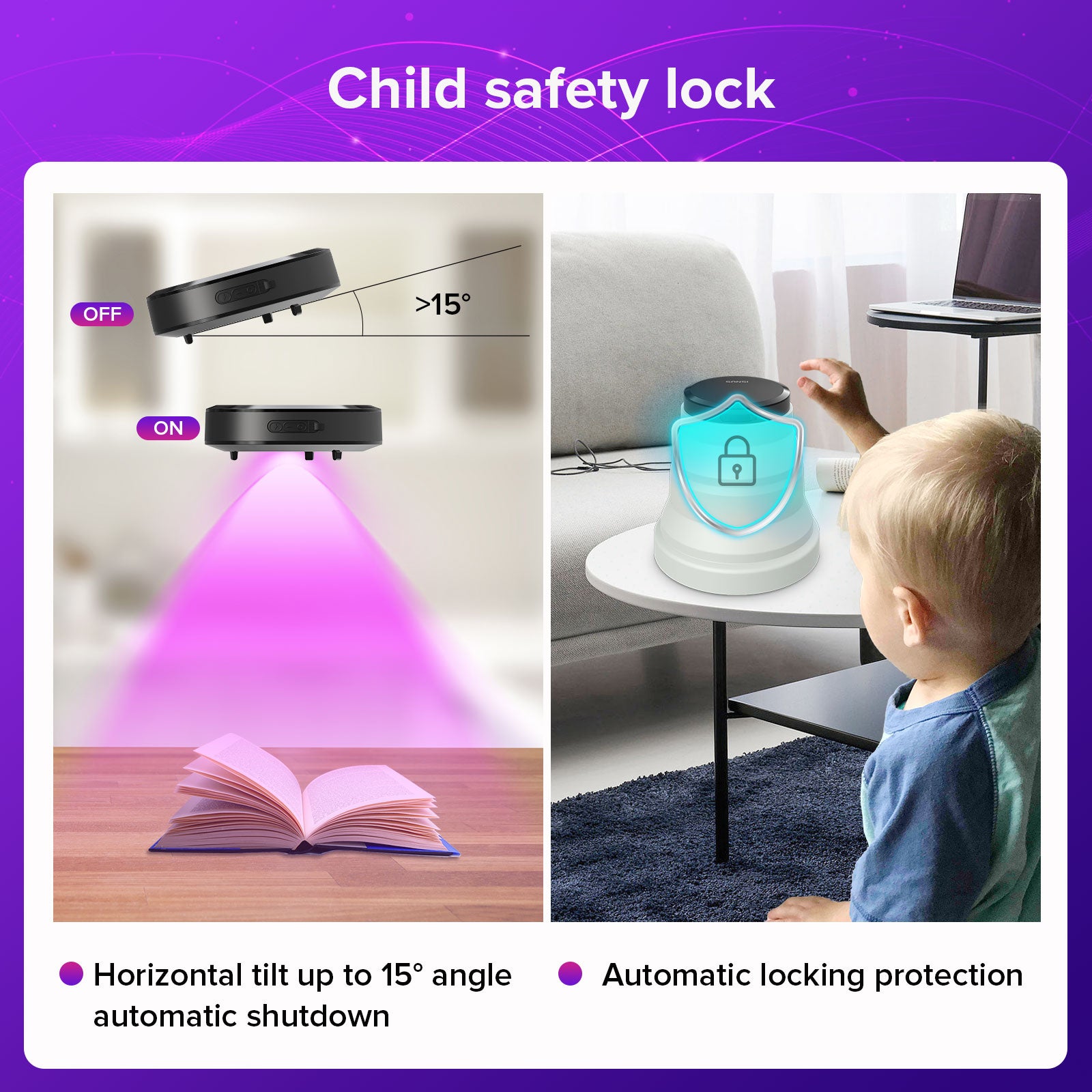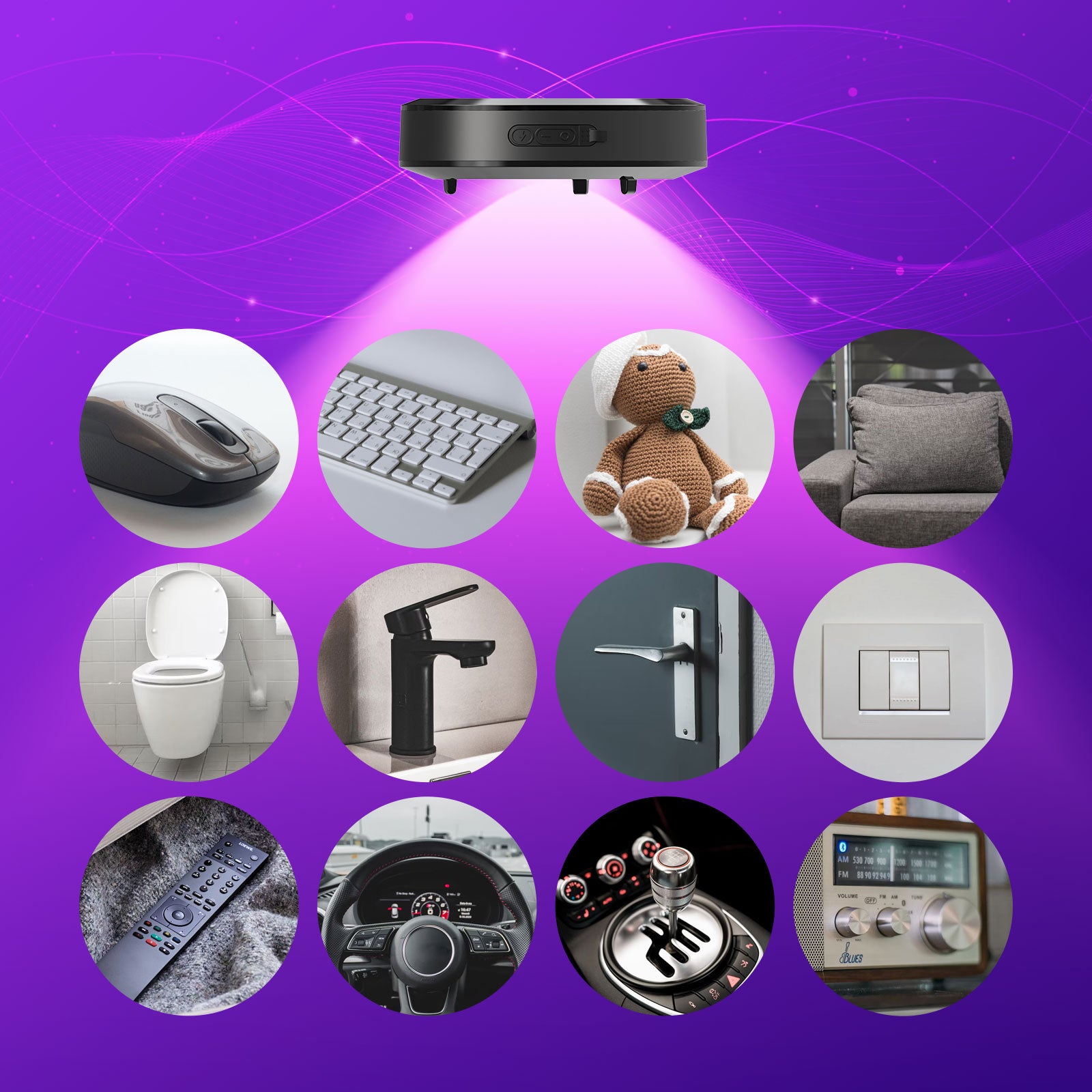 Portable UV Hand Light (US ONLY)
2-IN-1 Design Sanitizer: UV Light Sanitizer is used as a sealed sterilization box with Foldable Silicone barrel, and due to the mini 7x7x2.4 inch lightweight design, it also can be used as a ultraviolet light wand, super convenient to put it in a backpack for use while traveling and outing.
Certified 99.9% Clean Rate: Ultraviolet light photon energy can destroys the molecular structure of DNA or RNA in harmful substances with a light wavelength of 275nm. Our UV light wand have approved authoritative test that clean rate up to 99.9%. Non-toxic, odourless. EPA Est.100807-CHN-1.
180s Efficient Sterilization: The UV wand with USB Charging can run for about 30 times after being 5 Hours fully charged, touch sterilize icon to unlock and touch again to turn on the sanitizer, 15 Seconds countdown to remind you to enter the 180 seconds sterilization time.
Child Safty Lock Protection: Auto lock protection setting to avoid the mistaken play of children. When the wand is overturned more than 15° horizontally, the sterilization will be stopped. Please do not directly expose your skin or eyes to the UV light.
Widely Application: UV light sanitizer suitable for home, office, business, travel, car, home, hotel, and various places, can also be used on Phones, key, remote control, makeup brush, eye mask, shaver, toothbrush, tweezers, nail clippers, earplugs, gloves, sunglasses and some personal items.
How long will it take for my order to arrive?
It takes 2 working days by Express shipping after you place an order and we complete shipment. For Standard shipping, most orders will arrive 3-5 working days after shipment is completed.
We are not liable to any shipping delays, nor loss of any kind caused by unforeseen and uncontrollable circumstances, such as unreachable recipients, invalid addresses, weather conditions that affect delivery, customs clearance delays and so on. In these situations, SANSI will try our best to notify customers of the delay, and if possible, make new delivery/collection arrangements with an estimated delivery date.