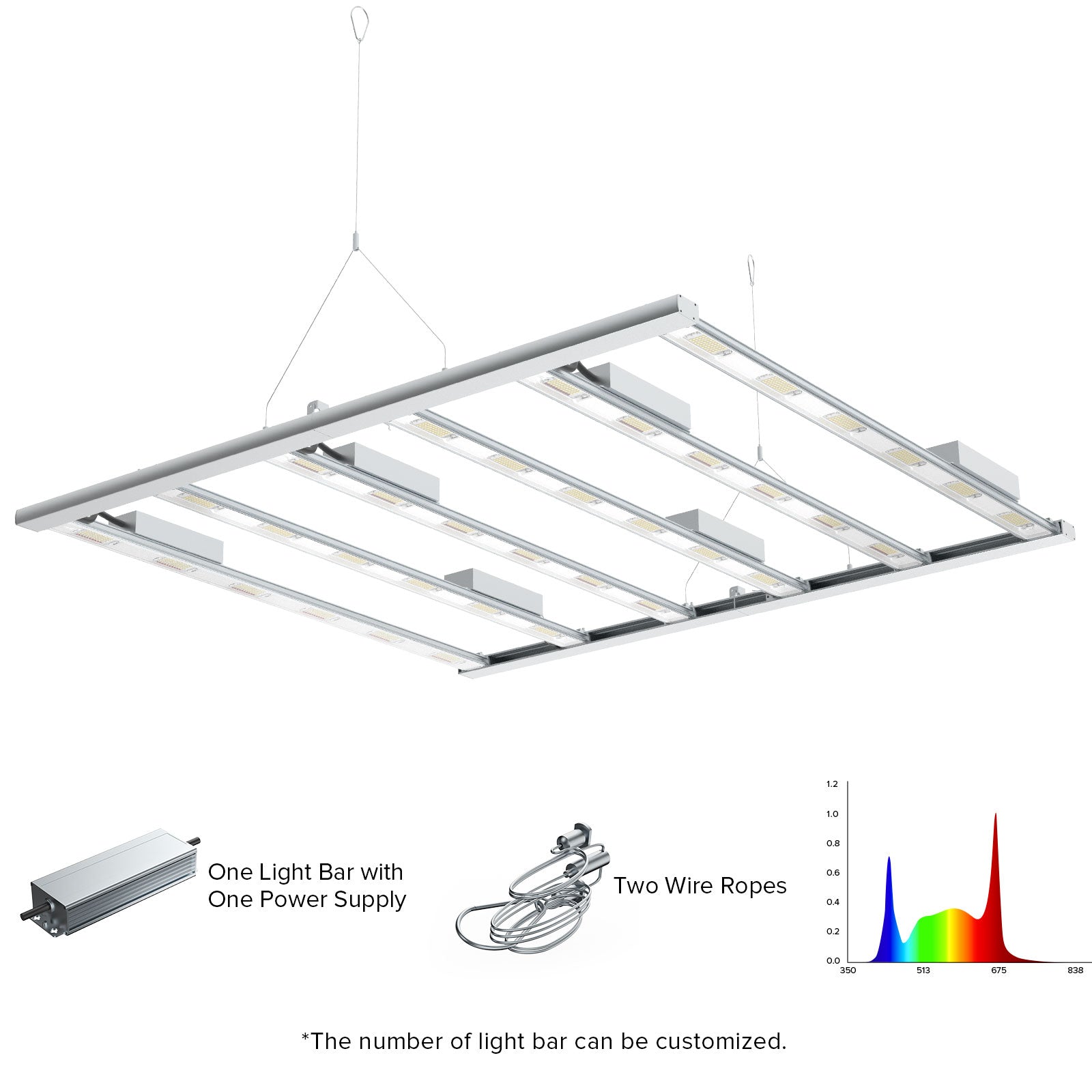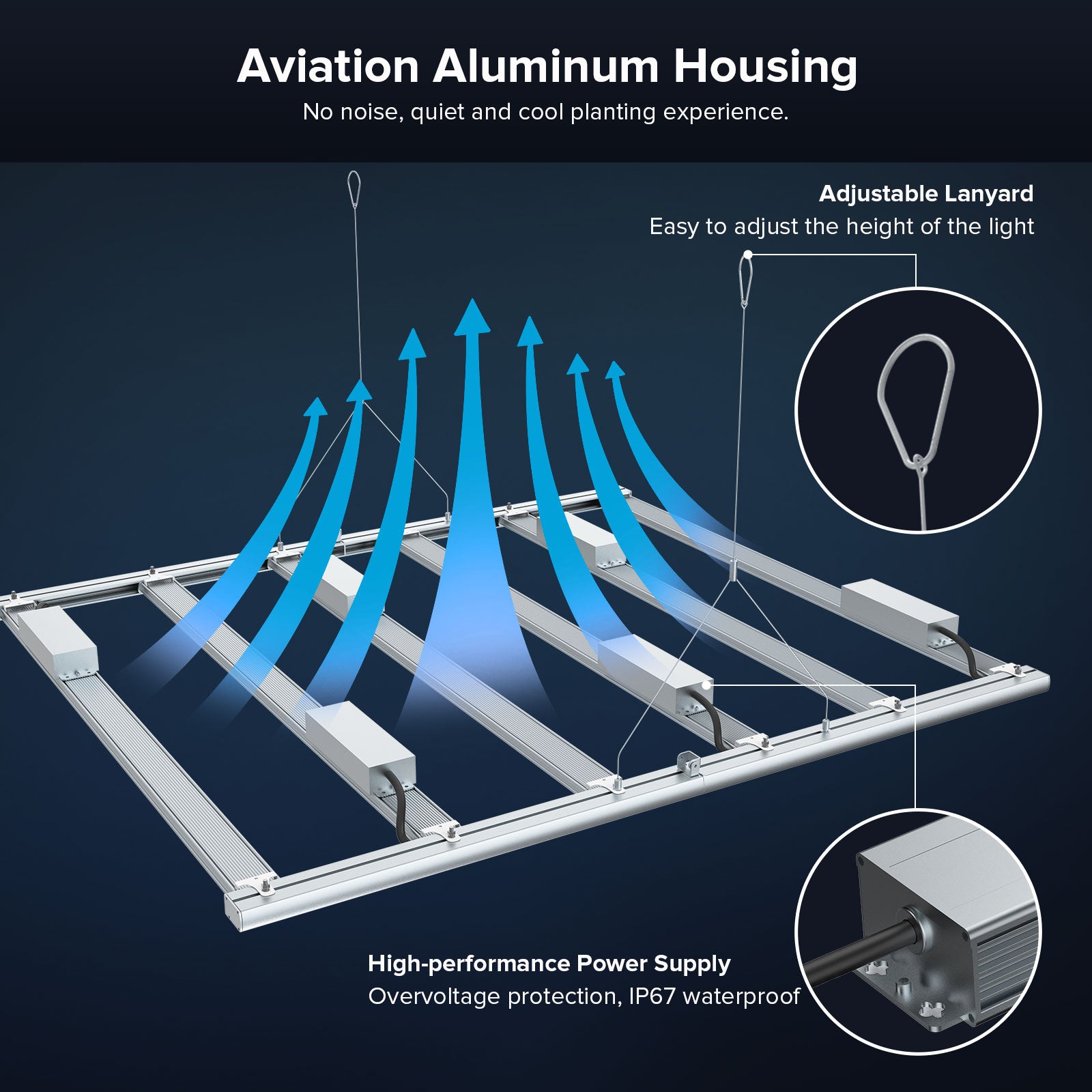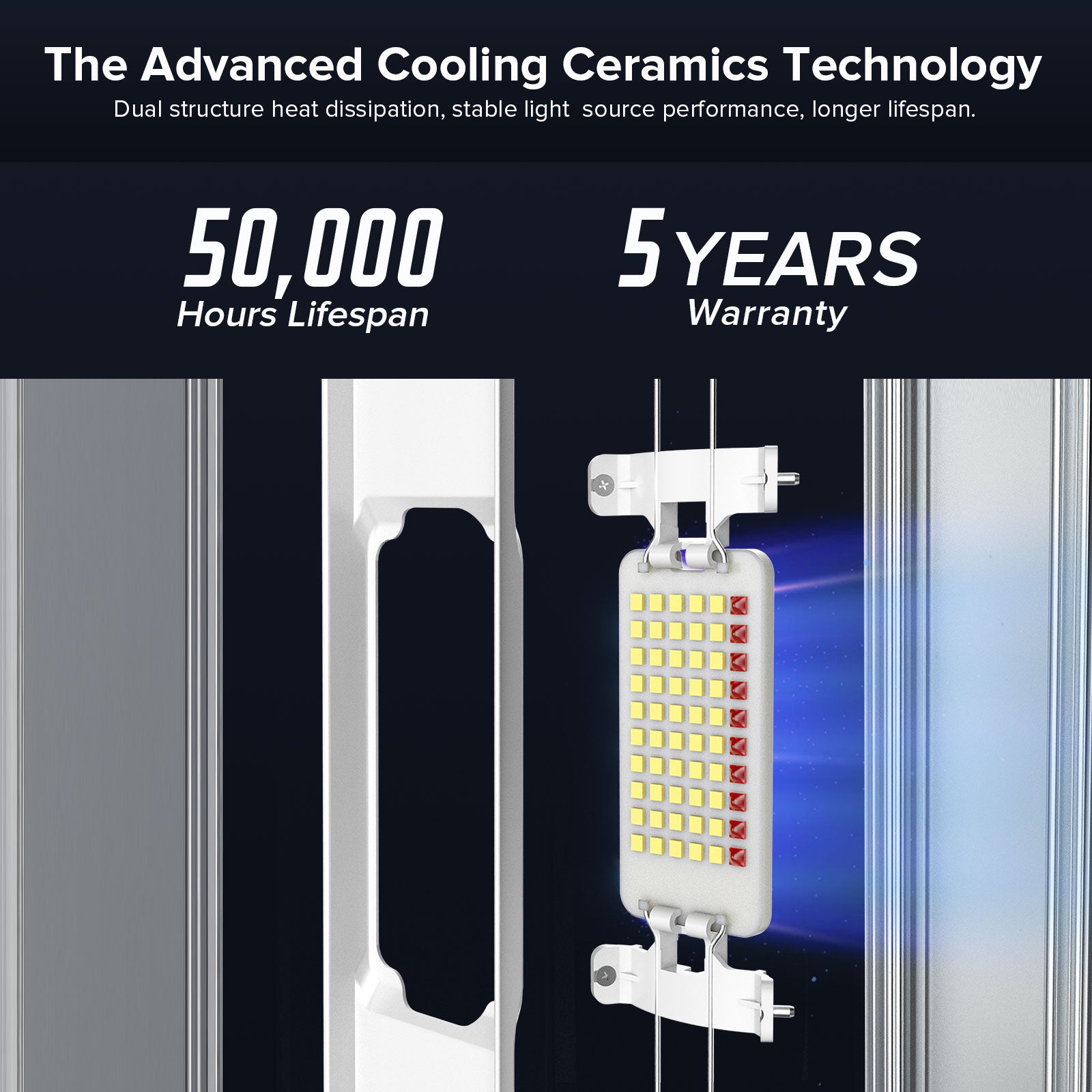 Customizable Spectrum Bar LED Grow Lamp
SANSI C21GL-R04 Foldable LED Grow Lamp 4x4ft with 2088pcs Diodes Full Spectrum Light Bar Commercial Plant Growing Lamp for Vertical Farming, Achieve up to 3.6umol/J High Efficiency,IP66 Waterproof.
Features

1. Customizable Spectrum Lighting: Designed with optimal light-spectrum coverage using 1800 PCS White(5000K) lights and 288 PCS (660nm) red spectrums; The 660nm diodes, efficient for photosynthesis, make the flowers larger and vivid, while increasing the number and quality of flowers.
2. PATENTED COC TECHNOLOGY: Chip on Ceramic, SANSI's patented technology replaces the traditional Mcpcb aluminum substrate with a non-conductive ceramic heat sink, and directly solder the LED chip on the ceramic heat sink, effectively reducing the system thermal resistance between the LED PN junction and the surface of the heat sink, resulting in faster heat conduction and higher product reliability, makes the SANSI lights has higher light efficiency.
3. NO NOISE & LOW HEAT: Equipped with advanced ceramic heat dissipation technology this indoor grow light has effective heat dissipation function and lower ambient heat that prevents burning or damage to your plants; You can place the lamp above plants directly and give them enough lights based on the need; With no fan design, the light can provide a quiet working environment without interruption.
4. Foldable Design & Easy to install: The grow light can be folded up to 180° making it easy to install or store and thus keeping your room tidy;Equiped with two adjustable lanyard,easy to adjust the height of the light.
5. QUALITY AND GUARANTEES: ETL listed and certification, IP66 Waterproof,quality and safety verified, 5 years warranty. Please contact our team if you met any problems.
How long will it take for my order to arrive?
It takes 2 working days by Express shipping after you place an order and we complete shipment. For Standard shipping, most orders will arrive 3-5 working days after shipment is completed.
We are not liable to any shipping delays, nor loss of any kind caused by unforeseen and uncontrollable circumstances, such as unreachable recipients, invalid addresses, weather conditions that affect delivery, customs clearance delays and so on. In these situations, SANSI will try our best to notify customers of the delay, and if possible, make new delivery/collection arrangements with an estimated delivery date.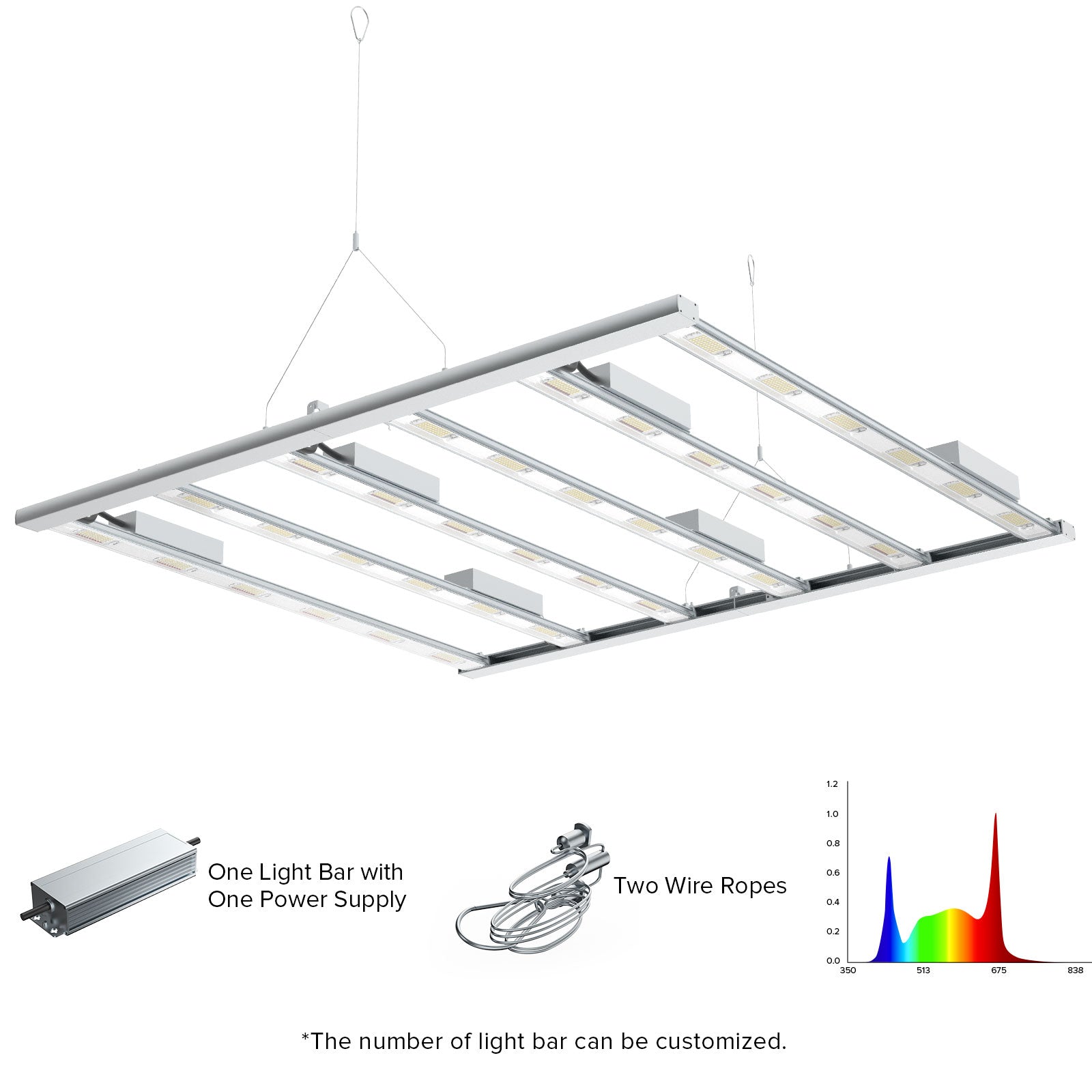 This product has no reviews yet.