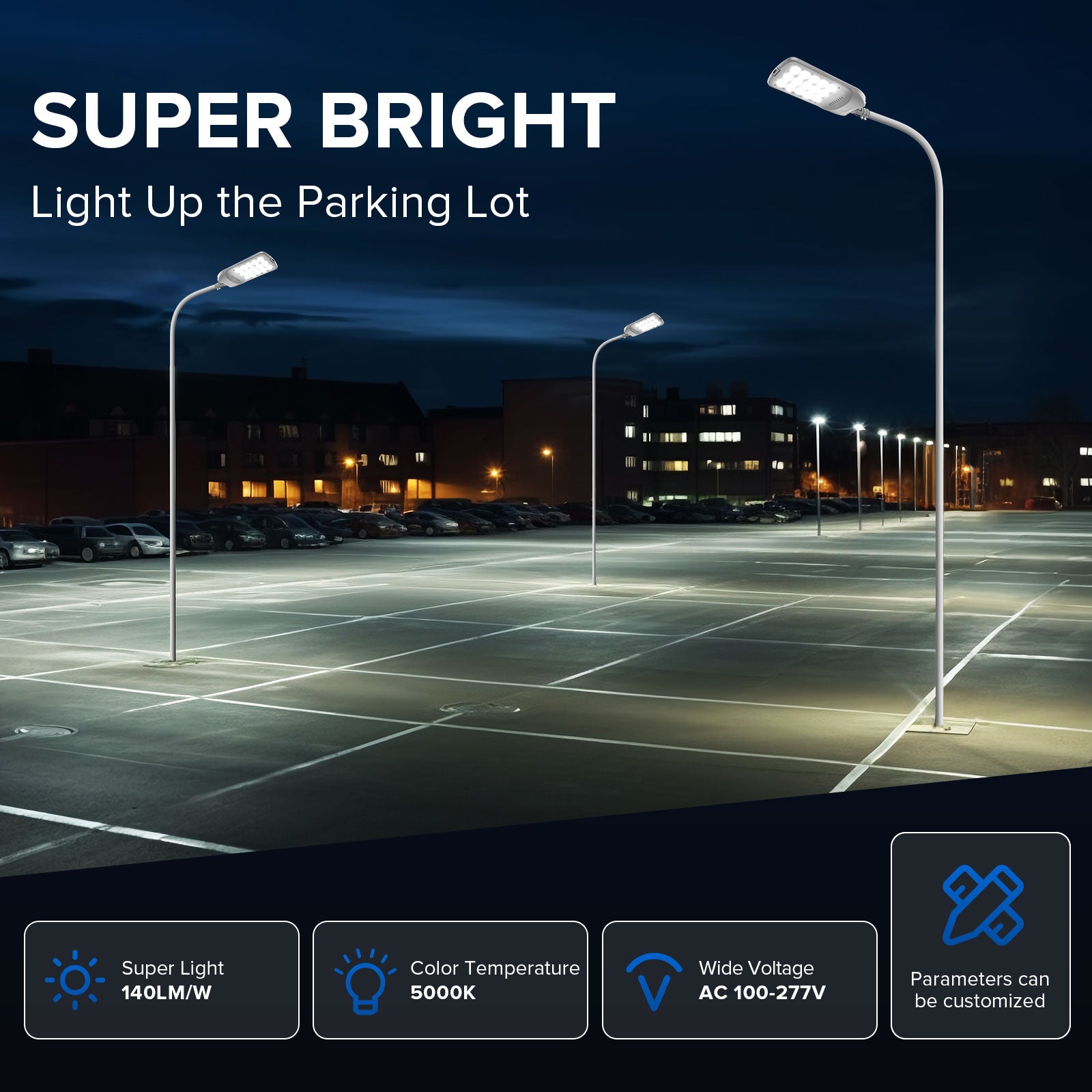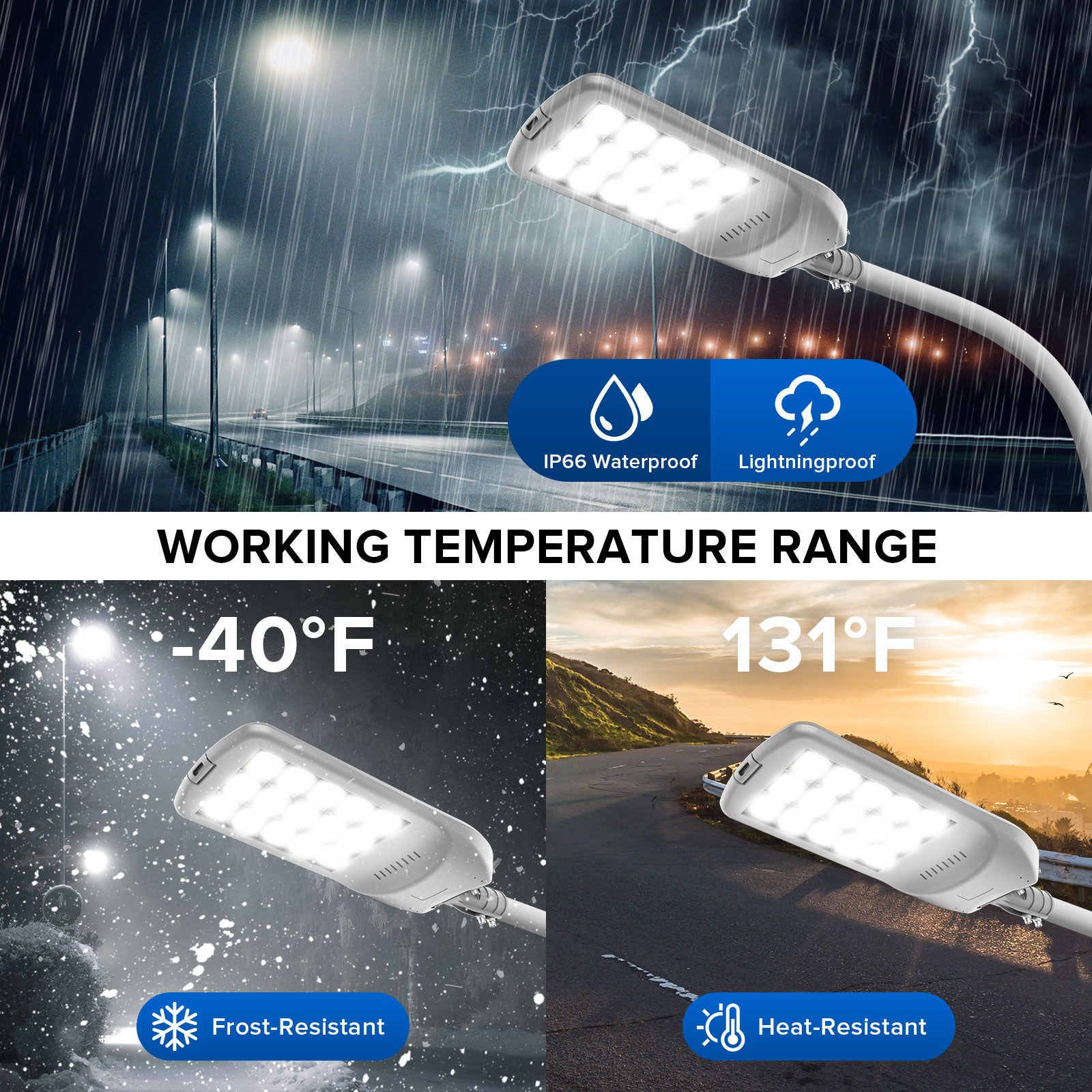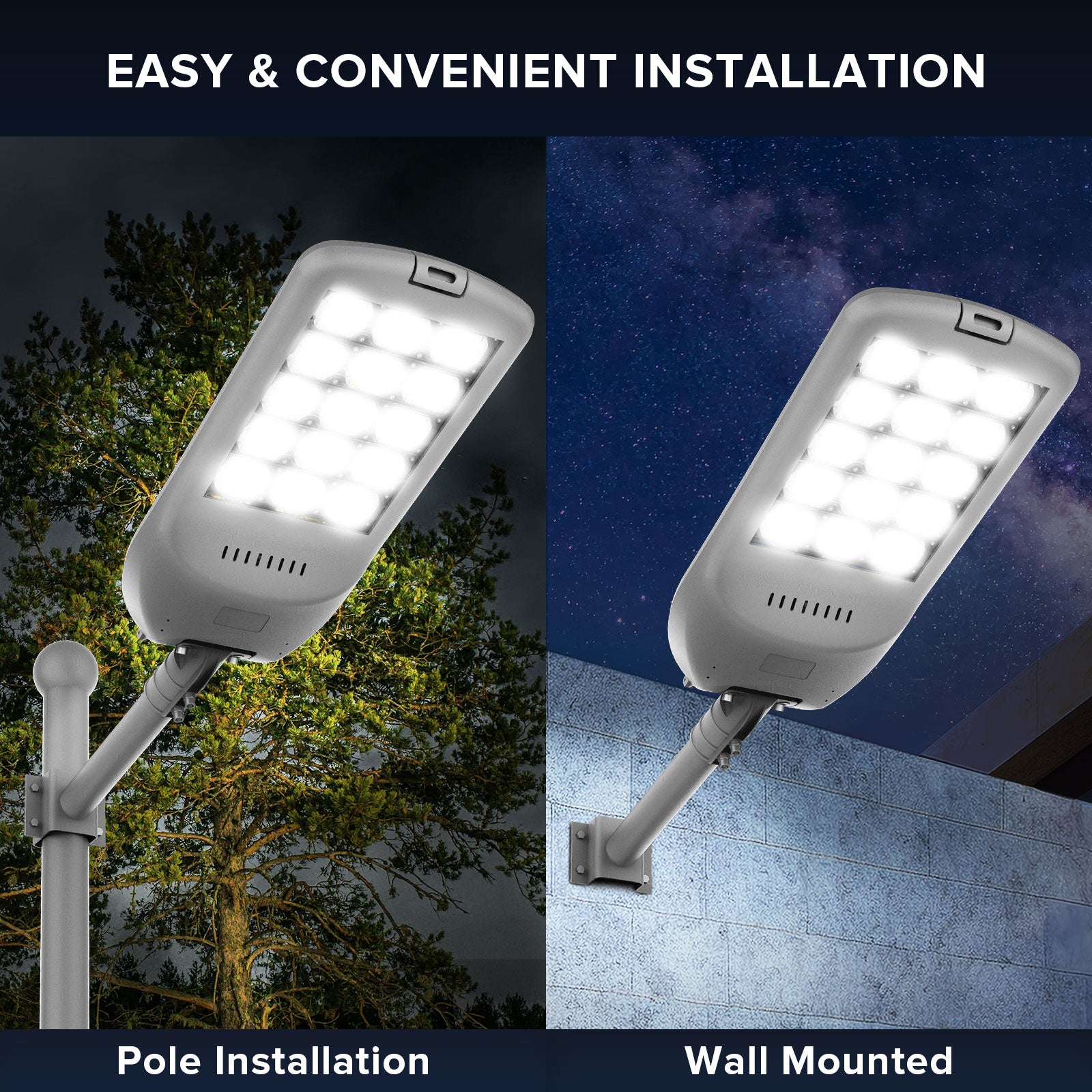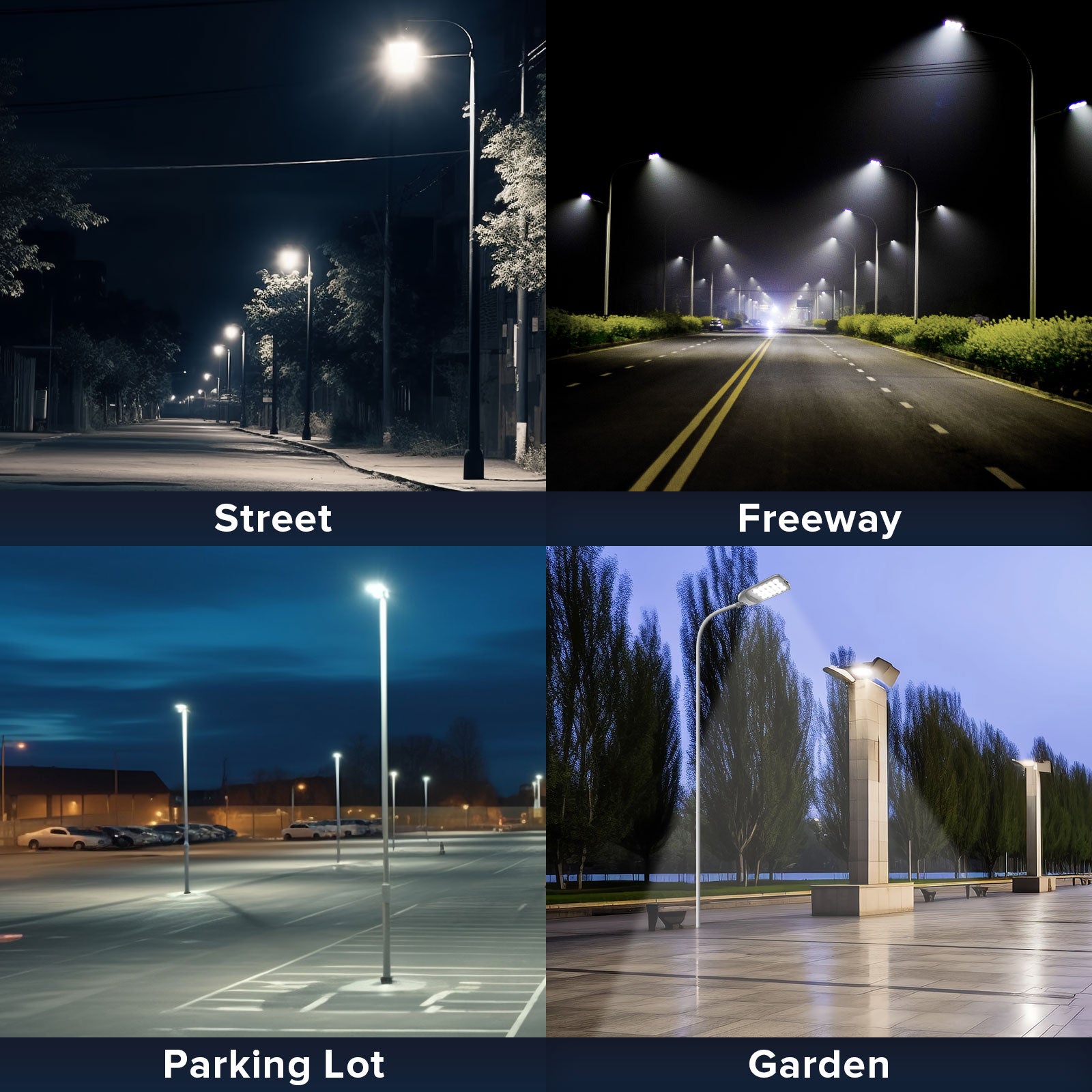 SANSI 300W LED Outdoor Street Light
SANSI 150W-300W LED Parking Lot Light, 5000K 36000LM Outdoor LED Street Light,Wall Mount Exterior Street Light, Commercial Outside Light IP66, 100-277V for for Garage, Walkway, Road.
Features:

【Super Bright and Wide Lighting Range】SANSI street light features high-efficiency beads, delivering an incredibly bright illumination of 36000 Lumens. With a wide-angle lighting design, it effectively lights up large outdoor areas, covering up to 1000 square feet. The long lifespan and low light decay ensure consistent brightness throughout the area.

【

Optical light distribution

】

Multi-angle lens optical design, precise optical distribution and reasonable improvement of light utilization, meeting the optical functional lighting needs of various scenes.

【IP65 Waterproof】SANSI street lights outdoor can work in hot or cold weather (-40℉~131℉). Waterproof grade IP66, no need to worry about rain. LED street lights perfect for streets and roads, parking lots, basketball courts, garages, gardens, streets, yards, etc. Ideal for outdoor lighting.

【Easy to Install, No Wiring】This street lights powered 2 installation ways, pole mount and wall mount.It wireless design are easy to install, no needed with annoying wires or adapters, and no need to buy batteries.wherever you want to install them (support street light post diameter: 1.5 to 4 inches, suggest height 16.4-19.7ft).

【Reliable After-Sales Support】Customer satisfaction is our priority. We provide free 2-year after-sales service and technical support for our street lights. If you have any concerns or encounter any issues, please contact us. We are committed to promptly assisting you and ensuring your continued satisfaction with our street lights.
How long will it take for my order to arrive?
It takes 2 working days by Express shipping after you place an order and we complete shipment. For Standard shipping, most orders will arrive 3-5 working days after shipment is completed.
We are not liable to any shipping delays, nor loss of any kind caused by unforeseen and uncontrollable circumstances, such as unreachable recipients, invalid addresses, weather conditions that affect delivery, customs clearance delays and so on. In these situations, SANSI will try our best to notify customers of the delay, and if possible, make new delivery/collection arrangements with an estimated delivery date.