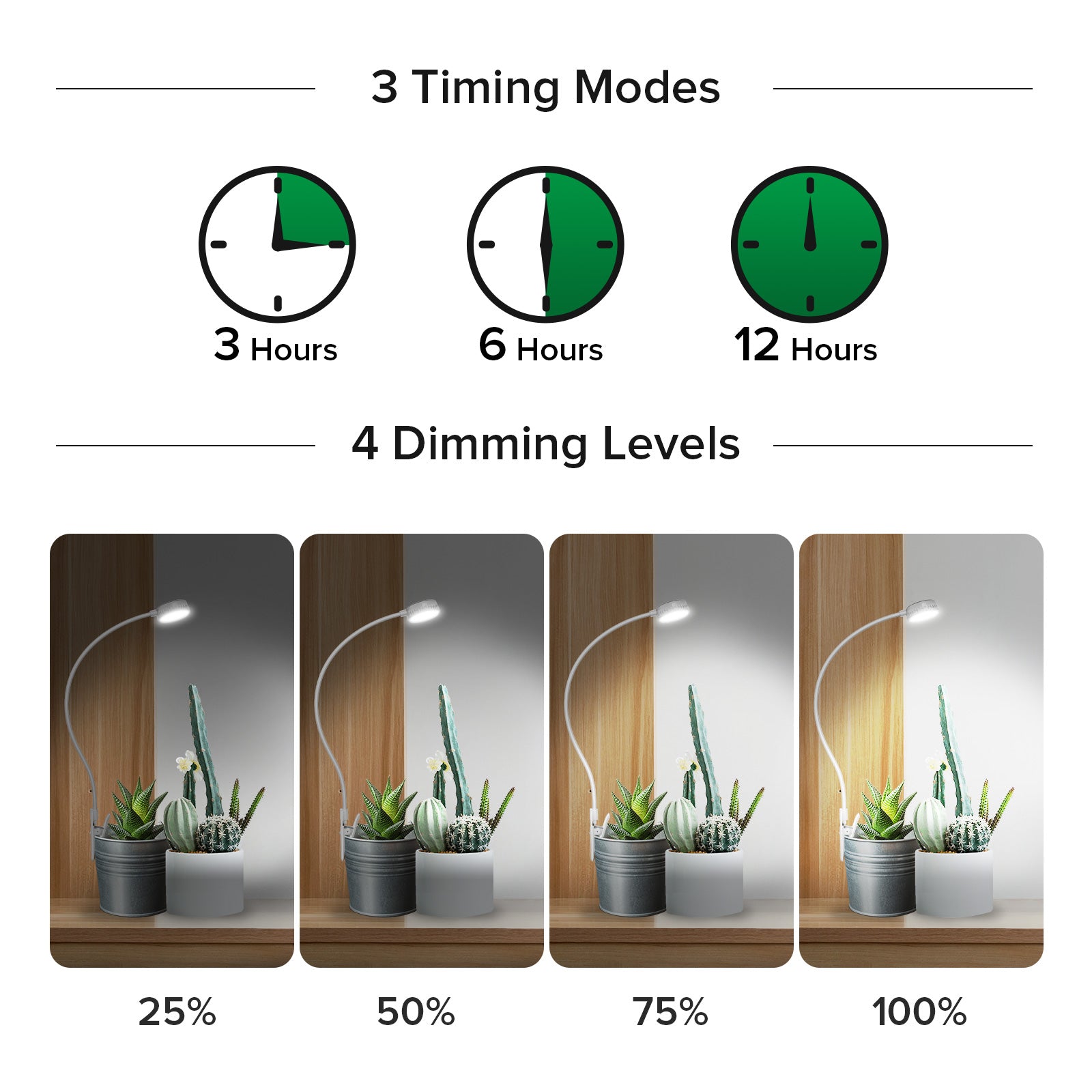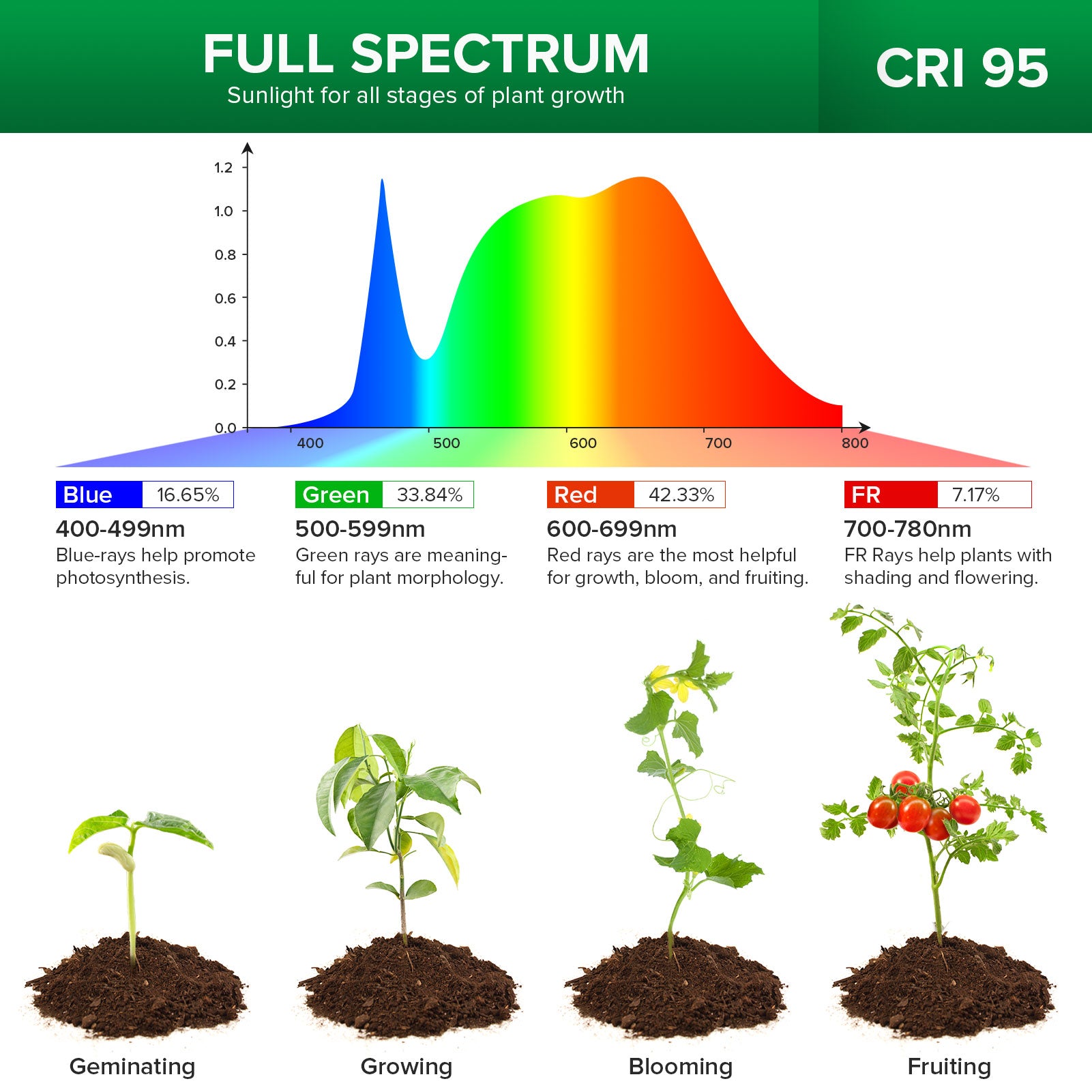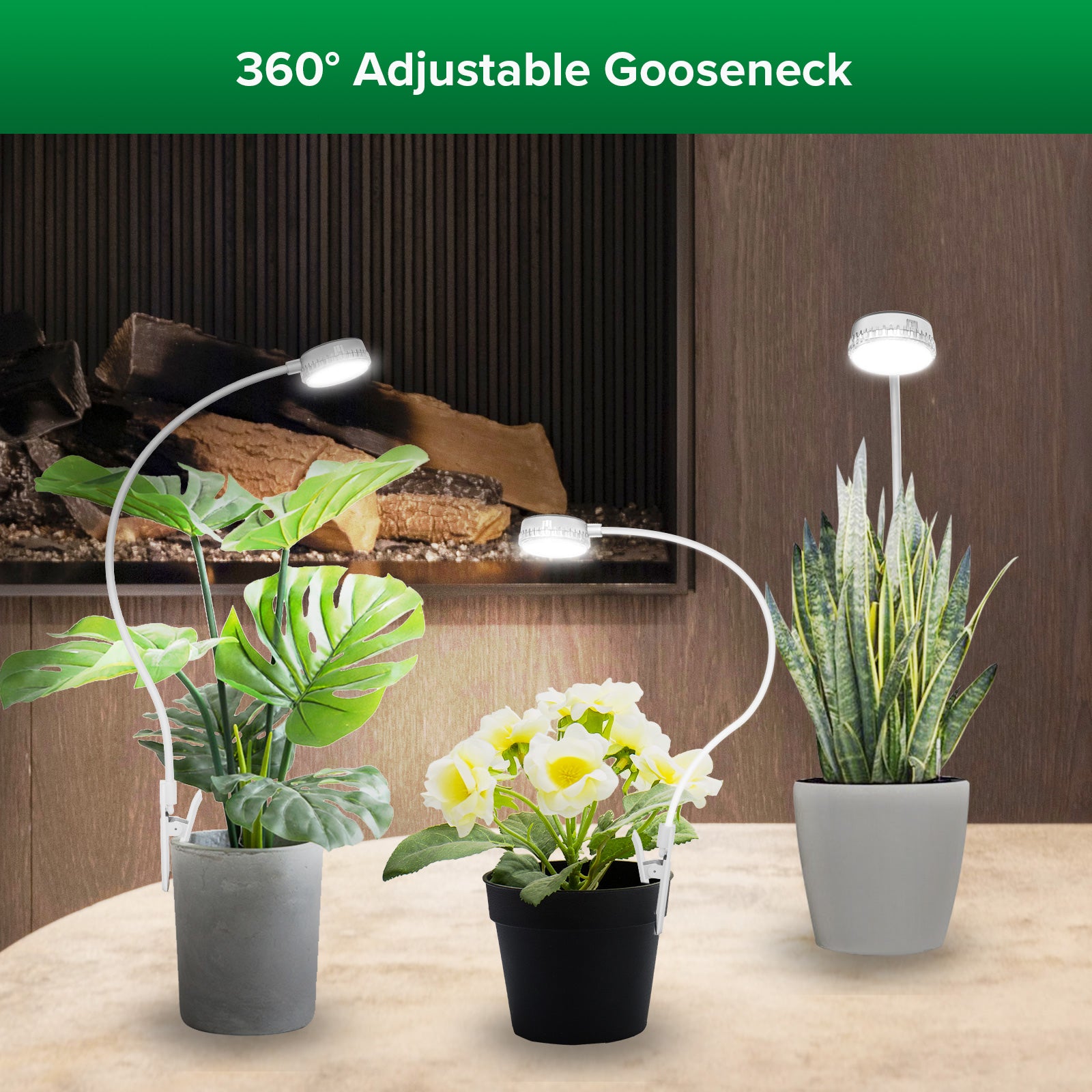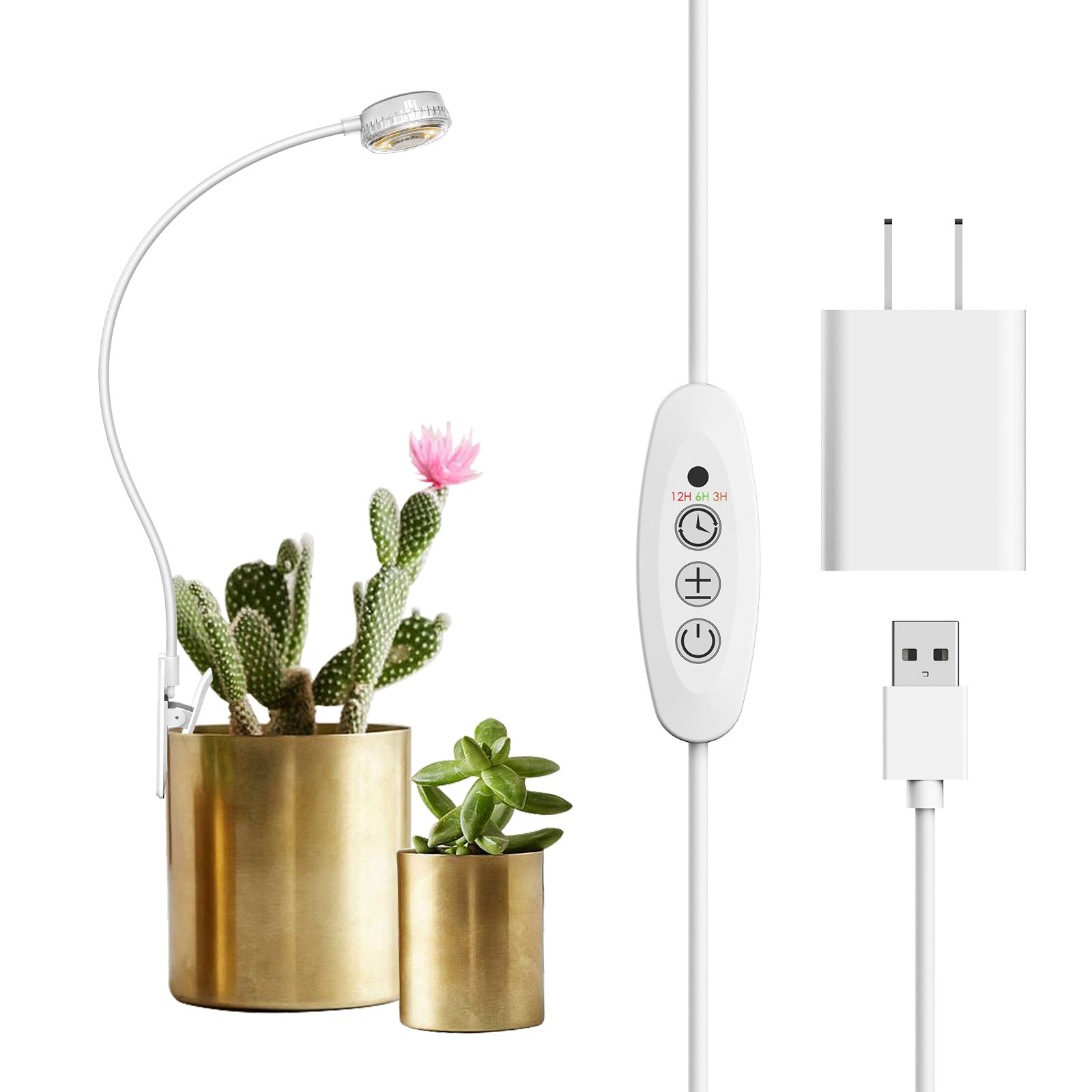 Pot Clip LED Grow Light(US/CA ONLY)
SANSI Grow Lights for Indoor Plants, Pot Clip LED Plant Light for Growing, Full Spectrum, Plant Growing Lamp with 4-Level Dimmable, Auto On Off 3 6 12 Hrs Timer for Succulents, Small Plant, White, 5V.
🔥🔥🔥 25% OFF
Code:
XMAS25
copy
Features:

SMALLER & STRONGER: SANSI LED pot clip plant light equipped with SANSI unique ceramic technology, provides more efficient power conversion. The indoor plant light provides 5W output power with 35.78 μmol/s/㎡ @6 inches growing power. Compared with the similar 10W plant light, the output power is saved by 50% and the plant growing effect increased by 25%. The LED grow light is suitable for various indoor potted plants, such as succulents, aloe vera, devil's Ivy, calibrachoa, African violet, etc.

PROFESSIONAL PLANT SOLUTION FOR HOME GARDEN: SANSI offers a number of core patented technologies that provide more SANSI Grow Lights efficient and stable lighting, effectively helping your beloved plants thrive. 4000K natural light is more suitable for the indoor plant and not an eye sore, the grow light isn't overly strong as it's clipped onto the pot and supports a variety of usage scenarios: desktop, plant stand, desk, and hanging, which can be flexible placement anywhere your home or office.

360° GOOSENECK & EASY TO INSTALL: SANSI pot plant light for indoor plants is equipped with a flexible gooseneck & clamp, it's very easy to install it on a pot and allows you flexibly adjust the light to the required plant. Furthermore, there's no additional part to hurt your plants.

3/6/12 HRS AUTO ON/OFF TIMER & 4 DIMMING LEVELS: The LED flower lamp operates from a built-in timer with 3 modes cycle timing function which stays on for 3/6/12 hours and off for 21/18/12 hours. The indoor plant lights for indoor plants full spectrum offer 4 level brightness settings to different plants requirements ranging from 25%, 50%, 75% to 100%.

QUALITY GUARANTEES & 2 -YEAR WARRANTY: The input of the led grow lights is 5V low safe voltage, which is energy-saving and can be powered easily via a power bank, laptop, computer, etc. The plant lights for indoor growing is quality and safety verified and SANSI offers a 2-Year warranty for this grow light. We have a professional service team that provides 7x24 online help. Please contact our team on Amazon Message if you met any Problems.
How long will it take for my order to arrive?
It takes 2 working days by Express shipping after you place an order and we complete shipment. For Standard shipping, most orders will arrive 3-5 working days after shipment is completed.
We are not liable to any shipping delays, nor loss of any kind caused by unforeseen and uncontrollable circumstances, such as unreachable recipients, invalid addresses, weather conditions that affect delivery, customs clearance delays and so on. In these situations, SANSI will try our best to notify customers of the delay, and if possible, make new delivery/collection arrangements with an estimated delivery date.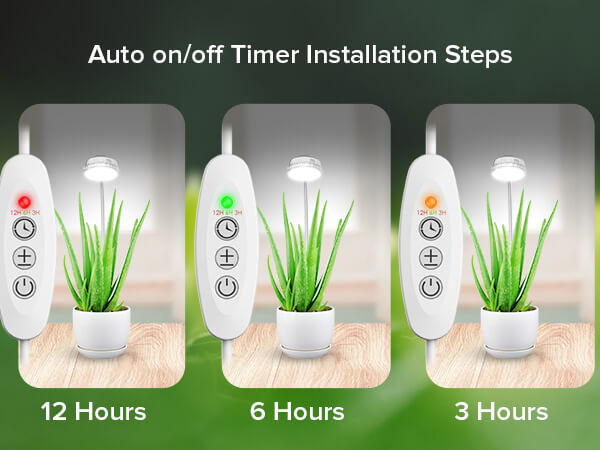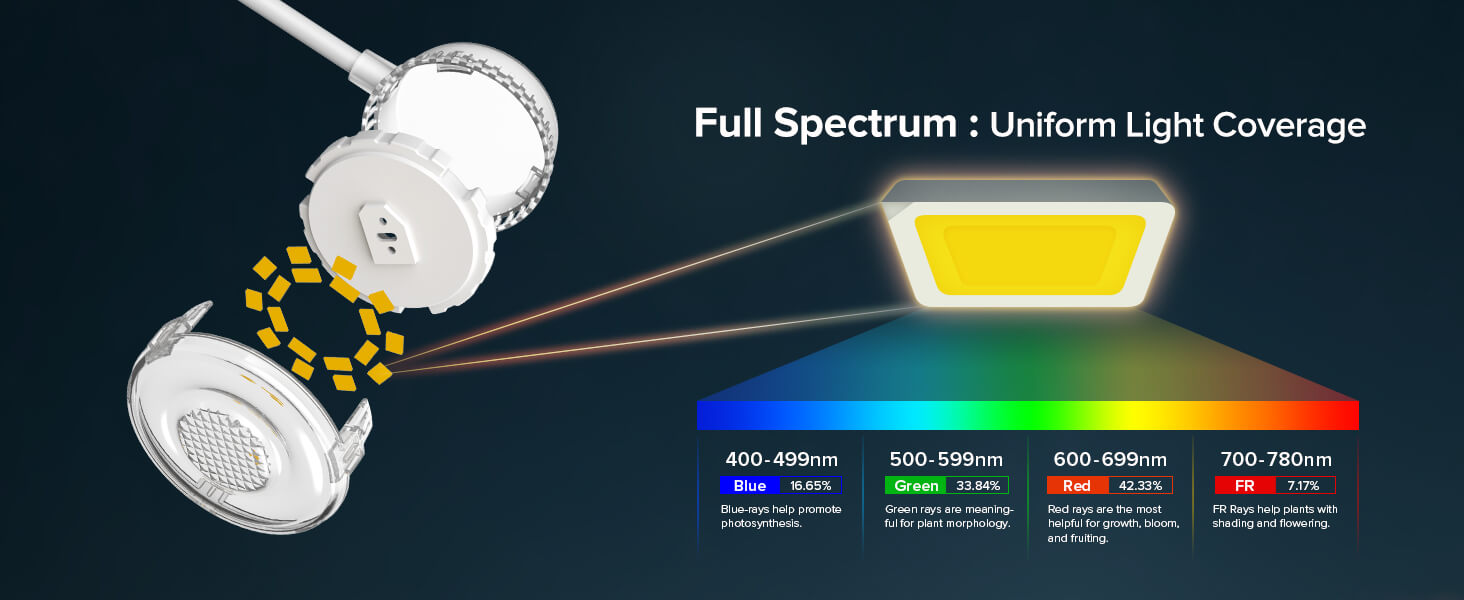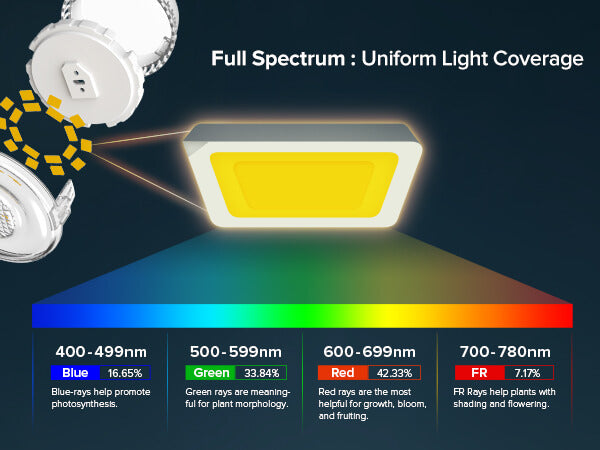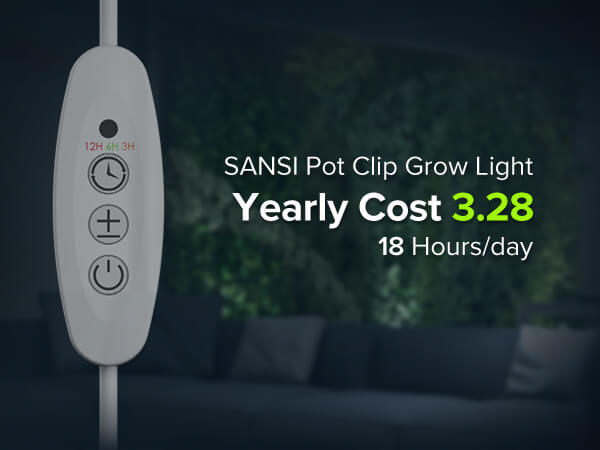 little lights that could
so handy! i will be ordering more!
Better than I expected
I am a new plant mom and purchased this brand based on a suggestion from a friend who has a lot of plants (and knows a lot about plants). The price was unbeatable (she actually bought 2 also!) and I'm sorry I didn't get more. Not only do they have brightness settings on them, they also have run timers. But it's not just "run for 3, 6, or 12 hours", it will turn off and then ON again in those intervals. I love not having to remember to turn on or off the lights. My plants get all the light they need, the lights are slim and relatively inconspicuous, and are easy to use. All of my plants with the light have already grown new leaves/buds. As my plant family grows, I will buy more of these.
Small light big impact
So impressed with these small lights!!
Love Em
These little gems are perfect for my individual plant needs...especially since the winter sun is shining differently on them. I love that they go on & off by themselves w timer. Ordering more for about 6 other plants
Great lighting!
Best for one or two pots my plants love SansiLED! 🥰 I highly recommend these lights to fill in those dark spots in your plant display, or these are perfect to illuminate your favorite plant 🪴.